Posted by By Akogun Akomolafe at 24 August, at 14 : 52 PM Print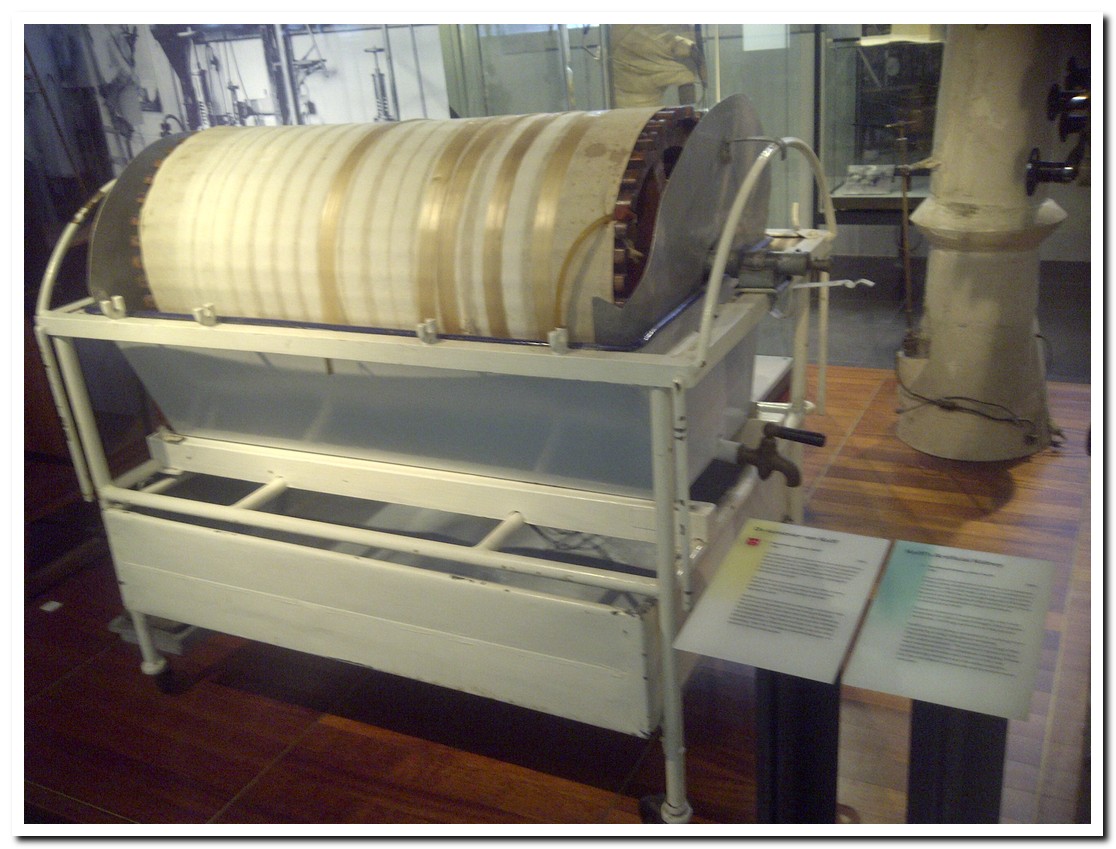 by

A visit to the Dutch National Museum of Science and Medicine (August 20, 2014)
We have consistently used this column to argue that our poverty in Africa is largely self-induced. We have opined that since the gods have endowed us with inestimable mineral wealth, there is little else they can do for us. We have pointed out that we do not face any problem that other people have not faced and have successfully overcome.. We have noted that we cannot continue to do the same thing over and over, and expect to get a different result.
We have said these things, and a whole lot more, so often that we have begun to sound tiresome, like an old broken record.
What pains is the shame that we feel when we travel outside of our continent, and see the giant strides other people are making to improve their lives.
While we remain stuck in some sort of time warp, with little motion, and absolutely no progress, other, more serious people, are mastering nature and reaching for the stars.
Many of the giants of our race, Marcus Garvey and Kwame Nkrumah included, did all within their powers to make us realize how far behind we are, and what we need to do to catch up, so that our race can gain some recognition, dignity and respect. They told us that until and unless we successfully build a Black Nation, which can compete with the best in the world, we shall continue to be treated like the under-dogs that we are.
Sadly, despite all their warnings and their mighty efforts, we failed to listen; we refused to heed their call.
Today, Ebola is ravaging West Africa and, like demented children, we are caught off-guard. We are left to do what we know best, go on our knees to beg the rest of the world to come to our aid.
Ebola is not a new disease; it has ravaged East and Central Africa for decades. Let's leave aside all the theories about how the virus came into being. What baffles greatly is the total and absolute lack of preparations by our governments across the continent.
It has since emerged that most Western governments, plus the Russians and the Chinese, have been busy working on an Ebola vaccine. The Americans successfully evacuated two of their infected citizens from Liberia and have since treated and discharged them.
While the Americans sent their compatriots to the best medical facilities to get first-class treatment, the Liberian President, Madam Sirleaf, asked her citizens to fast and pray for three days.
We have said that asinine remarks like those made by Madam Sirleaf have made it impossible for us to treat our rulers in Africa with any respect. None of them has done anything to earn our respect.
What are we supposed to make of the Liberian leader's stupid and imbecilic statement? What does Madam President expect to happen after the three days of useless prayer and fasting? Does Madam President need prayers to earn her fantastic pay and emoluments and her presidential fleets and palace?
Please, give us a break!
It is said that tomorrow belongs to those who prepare for it today. In our travels around the world, we have tried to chronicle and share with our readers what other people have achieved, using nothing but their brain power.
Our intention is to wake up those of us in Africa and make us realize that, other people are making progress.
Last year, after a visit to the world's oldest planetarium, we published "A Visit to a Planetarium." The story depicts how one brave Dutch soul changed the history of science, by building a planetarium to challenge dubious priests, who told the lie that eclipses are caused by the anger of the gods.
We followed up with a piece that showcased the achievements of the Dutch people in reclaiming lands from the seas, to build one of the most developed countries in the world. See here: A Pictorial Tour of the Netherlands.
Last week, I felt humbled, sad and angry after I spent the day at the Dutch National Museum of the History of Science and Medicine in the historic city of Leiden.
This is how the pamphlet described the facility: "The Museum Boerhaave is the Dutch National Museum of the History of Science and Medicine. It is located in the former Caecilia Hospital in the centre of Leiden. The Museum is named after the great Dutch professor of medicine, botany and chemistry Herman Boerhaave (1668-1738). Its collections reflect the development of mathematics, astronomy, physics, chemistry and medicine in the Netherlands. They range in time from a magnificent 15th century astrolabe to the electron-microscope and the surgeon's equipment of yesteryear."
I was humbled to see the impressive scientific achievements of the Dutch over the years, including more Nobel Prizes (19 mostly in Physics and Chemistry) than all of Africa (18 – many for Peace and Literature). I was sad that none of the things I saw had an African imprint. I was angry that we in Africa fail to learn anything.
Those who want to know why the West is so far ahead, need only to visit museums like Boerhaave, to see the great efforts they have put in, since their Renaissance, to master science.
We can dream all we want, fast and pray to no end, pour as much olive oil as we want on our heads, burn as many candles as we like, eat as much grass as our pastors command, speak in as many tongues as we care to, but verily, verily I say, our efforts shall all be in vain.
However hard we try, we simply cannot cheat nature. We can learn from it and master its techniques, but cheat, no!
Here are some pictures to illustrate the Dutch scientific journey.
About the Author
Femi Akomolafe is a passionate Pan-Africanist. A columnist for the Accra-based Daily Dispatch newspaper and ModernGhana, and Correspondent for the New African magazine, Femi lives in both Europe and Africa and writes regularly on Africa-related issues for various newspapers and magazines.
Femi was the producer of the FOCUS ON AFRICANS TV Interview programme for the MultiTV Station.
He was also the Man and Machine Coordinator at Alaye Dot Biz Limited, a Kasoa-based Multimedia organization that specializes in Audio and Video Production. He loves to shoot and edit video documentaries, and tend his vegetable farm.
His highly-acclaimed books ("Africa: Destroyed by the gods," "Africa: It shall be well," "18 African Fables & Moonlight Stories" and "Ghana: Basic Facts + More") are available for sales at the following bookshops/offices:
Freedom Bookshop, near Apollo Theatre, Accra.
WEB Dubois Pan-African Centre, Accra
Ghana Writers Association office, PAWA House, Roman Ridge, Accra.
Where to buy them online:
On Lulu Books:
18 African Fables & Moonlight Stories https://goo.gl/Skohtn
Ghana: Basic Facts + More: https://goo.gl/73ni99
Africa: Destroyed by the gods: https://goo.gl/HHmFfr
Africa: It shall be well: https://goo.gl/KIMcIm
Africa: A Continent on Bended Knees: https://tinyurl.com/y239z24a
Africa: it shall be well
on Kindle books: https://www.createspace.com/4820404
on Amazon books: http://goo.gl/QeFxbl
on Lulu Books: https://goo.gl/SQeoKD
Africa: Destroyed by the gods
on Kindle books: https://www.createspace.com/4811974
18 African Fables & Short Stories: https://goo.gl/s9tWAf
on Amazon books: http://goo.gl/1z97ND
on Lulu Books: http://goo.gl/KIMcIm
My Lulu Books page: http://www.lulu.com/spotlight/FemiAkomolafe
Get free promotional materials here:
Africa: it shall be well: http://alaye.biz/africa-it-shall-be-well-introduction-in-pdf/
A FREE Chapter of 'Africa: It shall be well' can be downloaded here: http://alaye.biz/africa-it-shall-be-well-a-free-chapter/
Africa: Destroyed by the gods (How religiosity destroyed Africa) http://alaye.biz/africa-destroyed-by-the-gods-introduction/
A FREE Chapter of 'Africa: Destroyed by the gods' can be downloaded here: http://alaye.biz/africa-destroyed-by-the-gods-free-chapter/
Femi's Blog: www.alaye.biz/category/blog
Websites: www.alaye.biz ; www.akogun.tv
Femi on Amazon https://www.amazon.com/author/femiakomolafe
Femi Akomolafe's Lulu Books page: http://www.lulu.com/spotlight/FemiAkomolafe
Twitter: www.twitter.com/ekitiparapo
Facebook: https://www.facebook.com/Alayeclearsound
Femi Akomolafe Books on Facebook: https://www.facebook.com/Femibooks
Gmail+: https://plus.google.com/112798710915807967908;
LinkedIn: www.linkedin.com/in/femiakomolafe;
YouTube Channel: https://www.youtube.com/user/fakomolafe
Email: fakomolafe@gmail.com
Profile on New African magazine: http://newafricanmagazine.com/tag/femi-akomolafe/





by

Alayedotbiz, Blog, News, Polemics, Random Musings, Short Stories Dutch National Museum of Science and Medicine, femi akomolafe, Leiden science musuem