Posted by By Akogun Akomolafe at 8 January, at 16 : 34 PM Print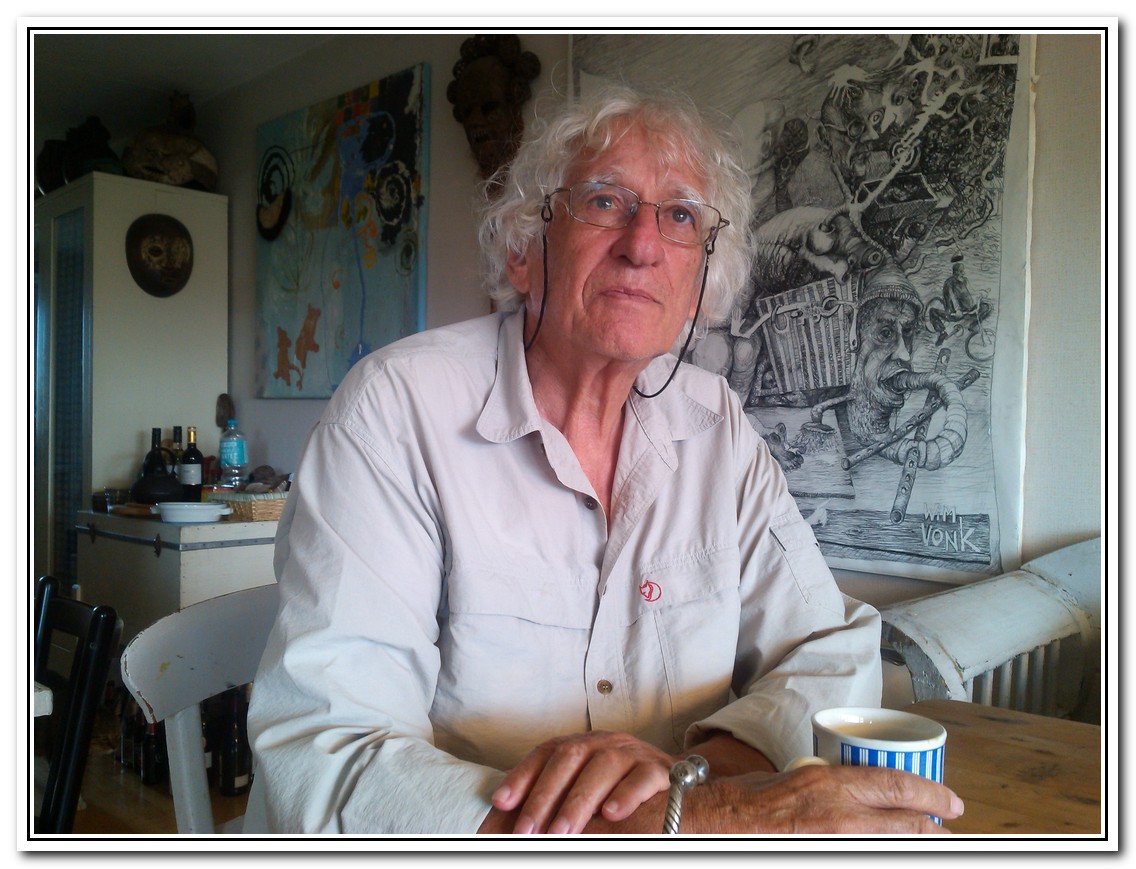 Warning: count(): Parameter must be an array or an object that implements Countable in /home/alaye/public_html/wp-content/themes/Video/single_blog.php on line 56






by

Interview with Klaas de Jonge
(published in the New African magazine, December 2015)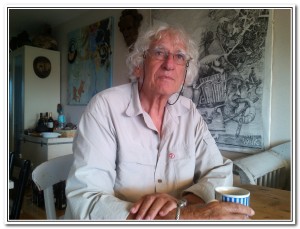 Apartheid South Africa experienced its biggest diplomatic row with a European nation in 1985, when the police detained 48-year Dutchman, Klaas de Jonge, at the entrance of the Netherlands Embassy in Pretoria.
Ironically, the Netherlands has the deepest historical and cultural links with the apartheid enclave. Many of the country's rulers traced their origins to the low-country. The Netherlands also had extensive commercial relationships with the apartheid regime, despite the sanctimonious proclamations of Dutch politicians to be against racial discrimination. Equally ironic is the fact that a lot of the most potent anti-apartheid groups are Dutch.
And while many Dutch people, like many Europeans, went to serve in the apartheid repressive armed forces, some Dutch also fought on the side of the liberation struggle. Klaas de Jonge was one of them. From 1981 until 1985, he was a member of a 'special operations unit' of MK (Umkhonto we Sizwe) the armed branch of the African National Congress (ANC), doing reconnaissance and supplying ANC troops with weapons.
In 1985 the police arrested Klaas and his Belgian partner, Hélène Passtoors. Klaas managed to escape and made a dash for the nearby Dutch embassy in Pretoria. The apartheid police grabbed him. The Dutch claimed violation of their territory and demanded his return. After much haggling, Klaas was returned to the Dutch and was given asylum at the Embassy. He stayed there for 26 months until he was released in a very intricate prisoner exchange.
Hélène Passtoors, was convicted of High Treason and served jail term from 1985-1989. She was awarded the Order of the Companions of Oliver Tambo.
Klaas de Jonge continued to work for MK and the Dutch Anti-Apartheid Movement (AABN) until the end of 1989.
Klaas de Jonge was born in 1937. He studied sociology, social anthropology and demography in Amsterdam and Paris. He worked in the field of Transition Justice for several international NGO's, such as Penal Reform International (PRI) from 1998 to 2005. He coordinated PRI's research into the Gacaca justice system in Rwanda. From 2009 until 2011 Klaas worked for Impunity Watch (IW) to prepare a project in the Great Lakes region of Africa. He remains a member of IW's Advisory Board.
Femi Akomolafe interviewed him at his Amsterdam residence.
Interview
You caused the greatest diplomatic row between the Netherlands and apartheid South Africa, can you tell us your side of the story?
The long and short of the story is that the apartheid police caught me smuggling weapons for the ANC and arrested me. The Dutch government thought the sovereignty of their embassy was breached, so they fought hard and got me released into their custody. I was released in a prisoner swap deal.
Many Dutch people, like many Europeans fought for the apartheid regime, what made your join the liberation struggle?
We were young and we read about the terrible things that was happening under apartheid. I believe that if you don't like a situation, you should do all you can to change it. I went to work in Mozambique on a community communication project. It was then I saw the extent to which the apartheid regime was destroying and destabilizing the neighboring countries. The bombing of Matola, a town close to Maputo, decided for me to help in the fight.
I started by smuggling pamphlets and non-lethal materials into South Africa. But as the apartheid forces became more ferocious in their attacks against their neighbors, we escalated into armed attacks.
We scored some great strategic success like the bombing of the Sasol 2 plant at Secund in 1981. It greatly demonstrated our capacity to hit the regime hard.
Don't forget that young people have always join foreign battles. If you remember, the Spanish civil war attracted young people from all over the world.
Today we see children going to Syria and Libya to fight for what they believe in. It is nothing new, even if people today want to pretend that it is.
Ironically, Mandela got three years jail-term for mobilizing against apartheid, today in the Netherlands, you get five years for mobilizing support for the ISIS.
Looking back thirty years later, do you think it was worth the trouble?
Definitely. Absolutely. Racism is something I simply cannot live with. Apartheid was a truly monstrous evil. Aided by Western countries, the apartheid regime not only suppressed, humiliated and dehumanized Blacks internally, but it destroyed the neighboring countries, under the guise of fighting communism. Sadly, there is serious revisionism going on in the world today. It offends greatly to see people trying to whitewash evil.
Your ex-partner, Hélène Passtoors, received a high commendation plus a medal. Did you ever receive an award?
No, I did not receive an award. But I got recognition at official ANC functions. I don't think that an award is necessary. You don't do those things because of awards. You must remember that Hélène Passtoors suffered more physical and psychological trauma than me. She was in jail for four years.
What is your relationship with the ANC and the South African government today?
Officially, there is no relationship. But a good number of the leaders and the cadres remain my good friends. I visit them whenever I am in South Africa and they also come to me when they are in the Netherlands. I still take part in many of the activities on South Africa.
Do you share the views of many Africans that the independence of Africa has been betrayed?
I won't say betrayed, but things certainly could have been better. It can never be said that people like Nkrumah betrayed Africa.
It looks like the Blacks in South Africa got a very raw deal from the agreement they signed. Of course, it was a good thing to get rid of apartheid, but the perpetrators of the heinous crimes got away too lightly. That explains why we have the situation today where many White South Africans remain unrepentant. It is not enough to just admit to crimes. Penance should have been paid, and there should have been more done to address the lopsided economic situation.
It pains to see the direction South Africa is taking today. Things could have been handled better to ensure that there is improvement in the lives of the people. It is not good to hear stories of people that fought for liberation dying in poverty, while political office holders live in extreme wealth.
The incident at Marikane shocked me to the marrow. Watching police mowed down protesting miners like that brought back very bad memories. It was just like in the apartheid era.
I am certainly not a fan of President Zuma. He was a brilliant guerilla commander and a very capable negotiator, but the corruption in his government puts me off.
Africa could have done a lot better, but I remain an optimist. Botswana and a few other countries are not negative cases. That gives hope.
Klaas, looking back on your life, how would you like to be remembered?
I would like to be remembered as a critical internationalist who contributed his best to the causes he believed in.

About the Author
Femi Akomolafe is a passionate Pan-Africanist. A columnist for the Accra-based Daily Dispatch newspaper and Correspondent for the New African magazine. Femi lives in both Europe and Africa, and writes regularly on Africa-related issues for various newspapers and magazines.
Femi was the producer of the FOCUS ON AFRICANS TV Interview programme for the MultiTV Station.
He is also the CEO of Alaye Dot Biz Limited Dot Biz, a Kasoa-based Multimedia organisation that specialises in Audio and Video Production. He loves to shoot and edit video documentaries.
His highly-acclaimed books ("Africa: Destroyed by the gods," "Africa: It shall be well," "18 African Fables & Moonlight Stories" and "Ghana: Basic Facts + More") are now available for sales at the following bookshops/offices:
Freedom Bookshop, near Apollo Theatre, Accra.
The Daily Dispatch Office, Labone – Accra
WEB Dubois Pan-African Centre, Accra
Ghana Writers Association office, PAWA House, Roman Ridge, Accra.
African Kitchen in Amsterdam Bijlmer
Where to buy them online:
On Lulu Books:
18 African Fables & Moonlight Stories https://goo.gl/Skohtn
Ghana: Basic Facts + More: https://goo.gl/73ni99
Africa: Destroyed by the gods: https://goo.gl/HHmFfr
Africa: It shall be well: https://goo.gl/KIMcIm
Africa: it shall be well
on Kindle books: https://www.createspace.com/4820404
on Amazon books: http://goo.gl/QeFxbl
on Lulu Books: https://goo.gl/SQeoKD
Africa: Destroyed by the gods
on Kindle books: https://www.createspace.com/4811974
on Amazon books: http://goo.gl/1z97ND
on Lulu Books: http://goo.gl/KIMcIm
My Lulu Books page: http://www.lulu.com/spotlight/FemiAkomolafe
Get free promotional materials here:
Africa: it shall be well: http://alaye.biz/africa-it-shall-be-well-introduction-in-pdf/
A FREE Chapter of 'Africa: It shall be well' could be downloaded here: http://alaye.biz/africa-it-shall-be-well-a-free-chapter/
Africa: Destroyed by the gods (How religiosity destroyed Africa) http://alaye.biz/africa-destroyed-by-the-gods-introduction/
A FREE Chapter of 'Africa: Destroyed by the gods' could be downloaded here: http://alaye.biz/africa-destroyed-by-the-gods-free-chapter/
Contact Femi:

Femi's Blog: www.alaye.biz/category/blog
Website: www.alaye.biz
Femi on Amazon https://www.amazon.com/author/femiakomolafe
Twitter: www.twitter.com/ekitiparapo
Facebook:https://www.facebook.com/alayeclearsound;
Gmail+: https://plus.google.com/112798710915807967908;
LinkedIn: www.linkedin.com/in/femiakomolafe
Email: fakomolafe@gmail.com
Kindly help me share the books' links with your friends and, grin, please purchase your copies.
Comradely,
Femi Akomolafe





by

Alayedotbiz, Blog, interview, Interviews, Music Review, News, Polemics, Satire, Short Stories alayewebtv, anti-apartheid struggle, anti-colonial struggle, apartheid, ducth anti-apartheid organisations, femi akomolafe, Klaas de Jonge