Posted by By Akogun Akomolafe at 29 June, at 08 : 00 AM Print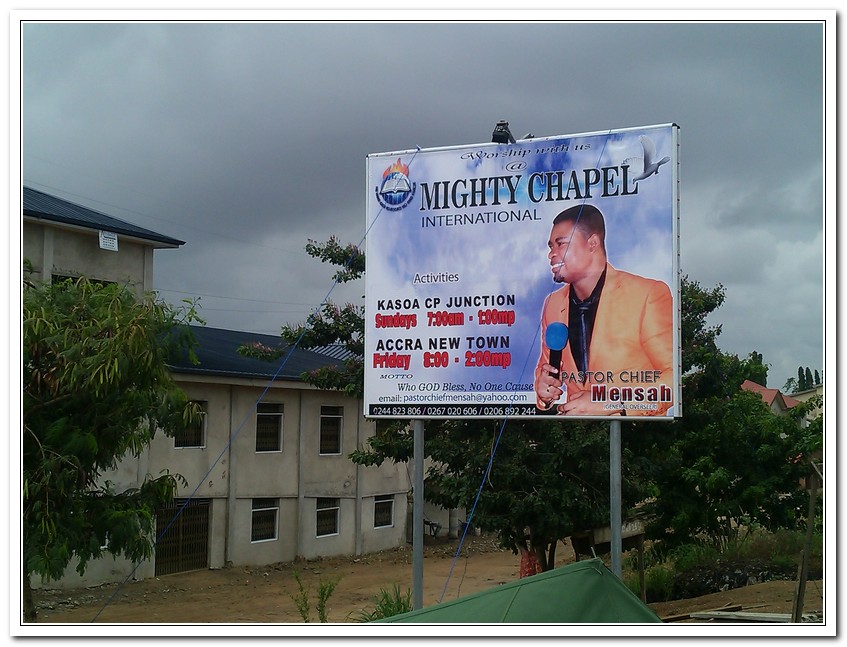 Warning: count(): Parameter must be an array or an object that implements Countable in /home/alaye/public_html/wp-content/themes/Video/single_blog.php on line 56







by

"Building church and universities. Deceiving the people continually, me say dem graduating thieves and murderers." – Bob Marley
Less than a month ago, the nation suffered one of the worst calamities in its history, when over two hundred innocent citizens lost their lives because officials of state refused to do what they are paid to do.
As we have lamented on many occasions, our officials ride better cars than their counterparts in Europe, yet they underperformed by a mile. We continue to suffer because our officials remain negligent and will not do the correct thing. We have numerous laws on out statue books, and all that is required is for state officials to enforce extant laws on environment and sanitation, and you and I will sleep better at night.
But that will be asking for too much. After all, this is Ghana, the land of Freedom and Justice with no Responsibility.
So, people put up all manner of structures wherever they like with state officials looking on unconcerned. By the time we all come to our senses, it is too late. A sprawling Ghetto has occupied a major waterway.
Like the mindless little children that we are, no citizen raise an alarm. None of us protest or march to raise a ruckus at the impending doom that was bound to happen. We all take refuge in our pito bars, look for solace in the potent mix, and mourn away the shortcomings in the land into the face of our calabashes. We go home to have our sleep. After all we have prayed hard enough and god is bound to take care of his children.
The rains come and, as everyone but us knew, water will find its level. Now and then, the water paid us unexpected visit. What does it matter that we lose our entire livelihoods? Who cares that a few citizens die here and there? Surely, Mr. President will come along with his Ministers and high officials to come and sympathize with us. He is also bound to promise to put an end to our suffering. It is a promise that we have heard too often and we know that it was just that – empty promise to salve guilty consciences. Our leader make his beautiful speech and siren his way out of our Ghetto, he has better things to do than parlay with lowlifes in a stupid Ghetto. We know that that was the last we will see of him and his officials until the next disaster.
Oh, we often see them on the TV looking like they get no care in the world. The way and manner they comport themselves suggest that they inhabit an entirely universe from the rest of the hoi polio. And why not? There is always the IMF to ensure that the latest V8 Jeeps are made available for their comforts.
This time though, it looks like the officials meant business. The high number of casualty might have been responsible for the energetic efforts they are putting into the show, let's not speculate. It is good that they are busy pulling down some of the illegal structures that have sprouted to disfigure the nation's capital. Whatever the reason for the action, let us say big Hurray to them. Let us all wish them well in the endeavor and hope that that they will not relent.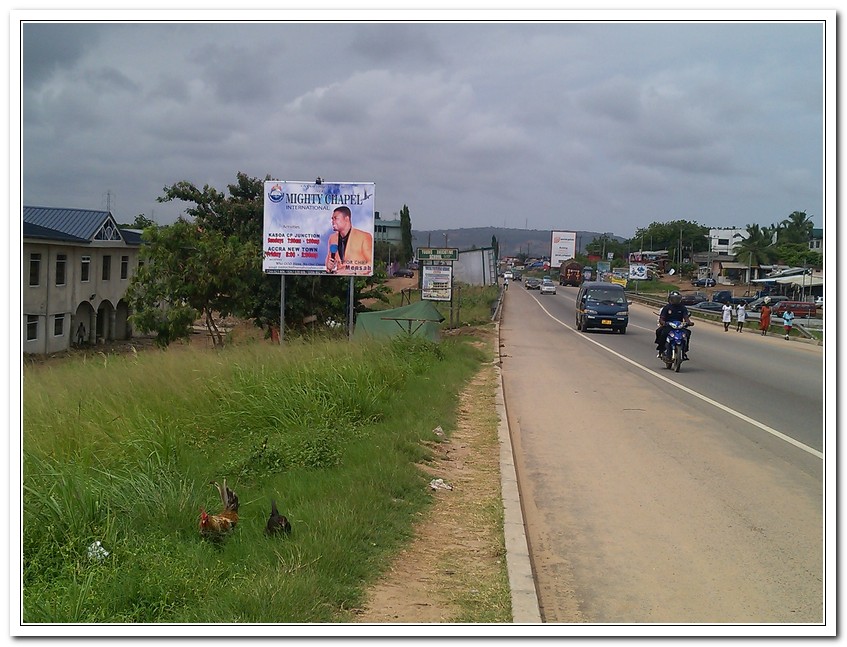 Now, we turn our attention to the main story of this article.
Many Ghanaians will rather be caught dead than live in Kasoa. And this is for one of three good reasons. First, the much-touted 'Fastest growing city in West Africa,' is one giant unplanned Ghetto. Second, the sanitation situation in the city leaves a lot to be desired. Third, and this is what pissed people off the most – the ungodly traffic gridlock in the city. Many Ghanaians will flatly refuse to live in Kasoa even if they are paid to do so. We cannot blame them.
Since time immemorial, Kasoa has been a driver's nightmare. The city whose name mean 'Market,' in the Hausa language, began life as a rural settlement for goat sellers. It has developed into a city with full municipal status. But sadly, Kasoa refused to shed its malodorous and detestable reputation. If anything, things have gotten worse. Successive governments have done their best to decongest the city with no success. A new market was built on the Bawjiase road to lessen the traffic on the main Accra to Winneba road, but the traders, like the good Ghanaians that they are, flatly refused to move. They continue with their wayward ways. Officials threw up their hands in surrender.
With all these traffic problems one would have thought that citizens will be more cautious about adding to the current woes, or that officials would be alive to their responsibilities and do the right thing.
Again, one would have thought wrongly. This is Ghana where citizens believe in their rights, and think that laws, rules and regulations are mere suggestions.
What are we to think of the new mega-church built right on the notorious CP Junction on the Winneba road?
Anyone familiar with Kasoa will tell that this is the worst junction in town after the Traffic Light Junction that dissected the Accra to Winneba and Nyayano to Bawjiase road.
So, why on earth will any thinking person come up with the idea to cite a church here? To compound the problem, the church is built in a gulley situated in a major waterway.
Ok, if some brilliant Pastor had a brainwave and has enough money to prosecute his pet dream, which official of state inspected and approved such a huge building close to an international highway with no provision for traffic control? What were the officials of the Department of Town and Country Planning thinking of before they approved of the building?
Without a doubt, people must be call to answer questions. Which department of state gave approval and on what merit?
Let us not argue here that we already have more than enough churches in Kasoa, let us just say that this is one church too many. It requires nothing but common sense to know that citizen's lives, hard as it is already, will become hellish when this church open for business.
Here are more pictures to put things in perspectives.
About the Author
Femi Akomolafe is a passionate Pan-Africanist. A columnist for the Accra-based Daily Dispatch newspaper and Correspondent for the New African magazine. Femi lives in both Europe and Africa, and writes regularly on Africa-related issues for various newspapers and magazines.
Femi was the producer of the FOCUS ON AFRICANS TV Interview programme for the MultiTV Station.
He is also the CEO of Alaye Dot Biz Limited Dot Biz, a Kasoa-based Multimedia organisation that specialises in Audio and Video Production. He loves to shoot and edit video documentaries.
His highly-acclaimed books ("Africa: Destroyed by the gods," "Africa: It shall be well," "18 African Fables & Moonlight Stories" and "Ghana: Basic Facts + More") are now available for sales at the following bookshops/offices:
Freedom Bookshop, near Apollo Theatre, Accra.
The Daily Dispatch Office, Labone – Accra
WEB Dubois Pan-African Centre, Accra
Ghana Writers Association office, PAWA House, Roman Ridge, Accra.
African Kitchen in Amsterdam Bijlmer
Where to buy them online:
On Lulu Books:
18 African Fables & Moonlight Stories https://goo.gl/Skohtn
Ghana: Basic Facts + More: https://goo.gl/73ni99
Africa: Destroyed by the gods: https://goo.gl/HHmFfr
Africa: It shall be well: https://goo.gl/KIMcIm
Africa: it shall be well
on Kindle books: https://www.createspace.com/4820404
on Amazon books: http://goo.gl/QeFxbl
on Lulu Books: https://goo.gl/SQeoKD
Africa: Destroyed by the gods
on Kindle books: https://www.createspace.com/4811974
on Amazon books: http://goo.gl/1z97ND
on Lulu Books: http://goo.gl/KIMcIm
My Lulu Books page: http://www.lulu.com/spotlight/FemiAkomolafe
Get free promotional materials here:
Africa: it shall be well: http://alaye.biz/africa-it-shall-be-well-introduction-in-pdf/
A FREE Chapter of 'Africa: It shall be well' could be downloaded here: http://alaye.biz/africa-it-shall-be-well-a-free-chapter/
Africa: Destroyed by the gods (How religiosity destroyed Africa) http://alaye.biz/africa-destroyed-by-the-gods-introduction/
A FREE Chapter of 'Africa: Destroyed by the gods' could be downloaded here: http://alaye.biz/africa-destroyed-by-the-gods-free-chapter/
Contact Femi:

Femi's Blog: www.alaye.biz/category/blog
Website: www.alaye.biz
Femi on Amazon https://www.amazon.com/author/femiakomolafe
Twitter: www.twitter.com/ekitiparapo
Facebook:https://www.facebook.com/alayeclearsound;
Gmail+: https://plus.google.com/112798710915807967908;
LinkedIn: www.linkedin.com/in/femiakomolafe
Email: fakomolafe@gmail.com
Kindly help me share the books' links with your friends and, grin, please purchase your copies.
Comradely,
Femi Akomolafe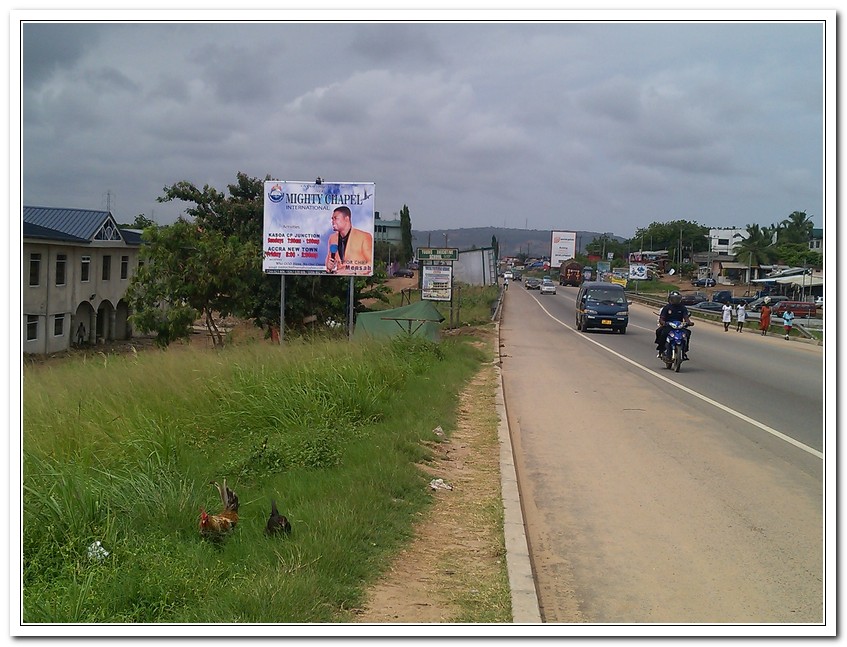 by

Blog, News, Polemics, Random Musings A Church too many, african agnostics, african atheists, african pastors, femi akomolafe, pastorpreneurs, religion in africa