Posted by By Akogun Akomolafe at 5 February, at 03 : 32 AM Print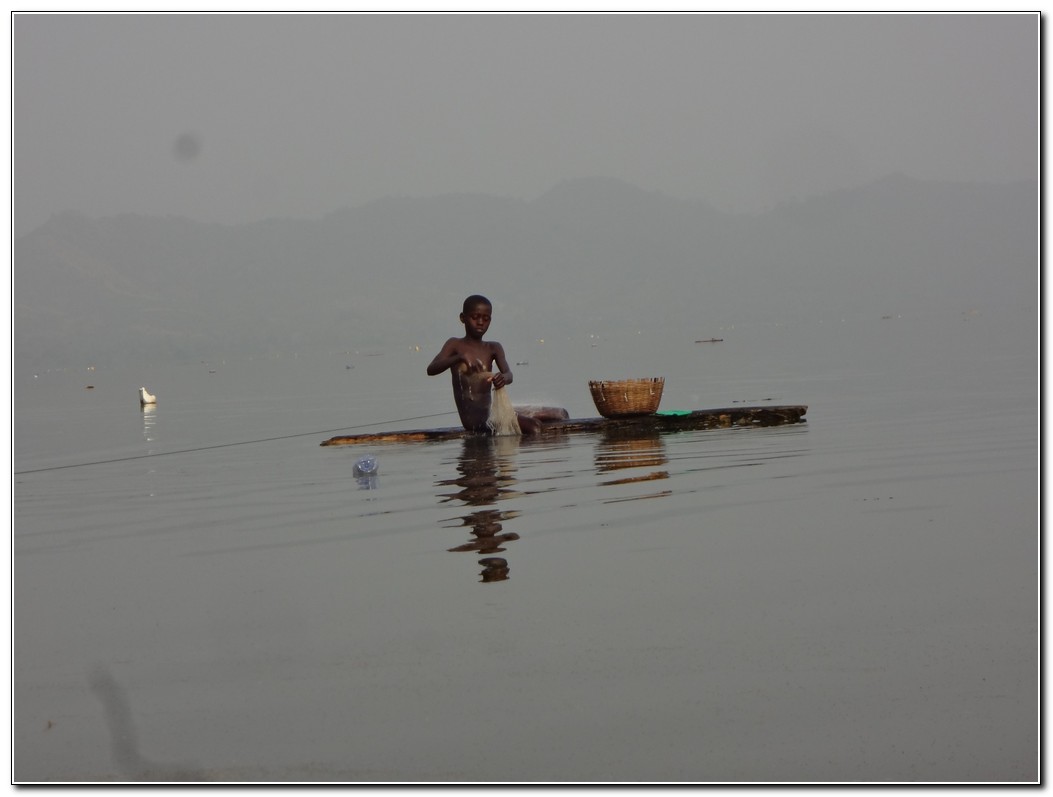 Lake Bosomtwe – an unexploited goldmine
Readers will attest to the fact this column has done its best to wake up our consciousness so that we can begin to do better and improve our lots in this world.
We have lamented that given our vast mineral resources, the only reason we Africans remain mired in poverty is due to our lack of vision and very poor leadership..
Where possible, we offered suggestions on some of the things we believe we should do to improve our under-development challenges.
We are glad that occasionally, our rulers seem to listen to us and do the correct thing.
An example was our piece on the lamentable state we found the official vehicle of Kwame Nkrumah when we visited the Nkrumah Mausoleum in Accra.
In our piece, "Nkrumah's car," we wrote inter alia: "A recent visit to the Nkrumah's Mausoleum (NM) in Accra brought tears to my eyes. The woebegone look of the place is enough to dishearten any patriotic African. Many of the landmark trees planted by world figures are lean, shriveled and dying. The grass is brown, shaggy and ill-kept. The walls are badly in need of fresh paint.
Dry, dusty, dirty and beggarly, the whole place looks like an abandoned project in dire need of care and attention.
The NM is simply an eyesore that should embarrass those that are charged with its maintenance.
It is a crying shame that this unkempt national edifice remains on top of Ghana's tourist attractions' list.
Without a doubt Nkrumah is the greatest brand name in Ghana. And it shouldn't be too difficult to get funding to keep his resting place in a very decent condition.
It shouldn't require a degree in marketing to come up with marketing strategies to make the Nkrumah Mausoleum a viable and very profitable commercial entity. Some of the companies that the Osagyefo set up are still in business, and they could be solicited for fund to help in maintaining his mausoleum. To supplement the stipends from the government and entrance fees, souvenirs could be sold and even a restaurant and bar opened at the place to generate funds for its upkeep.
If the wretched ambience of the NM elicited tears in me, I was truly distressed when I saw the official car used by Ghana's first president.
For Christ sake, anything belonging to Nkrumah should be a treasured national asset.
Sadly, the authorities display the car in open space without any ceremony and absolutely no shelter at all. The old car clearly shows the abandon it has suffered over the years.
The NM is located very close to the Atlantic Ocean, and we all know that sea water and breeze contains elements that easily wrecks havoc on cars.
I find it difficult to believe that any sane person will approve the open display of such an important national treasure.
I hope that the publication of these pictures will spur the authorities to build a befitting garage, where this singular national treasure could be displayed, and not left to the vagaries of the elements."
Gladly, few months after our article, the nation's leading daily, Daily Graphic reported in its September 22, 2012 edition: Glass House For Storage Of Nkrumah's Vehicles Complete."
Part of the story read: "The construction of a glass house to accommodate the two vehicles of Ghana's first President, Dr Kwame Nkrumah, is complete.
The glass house, which is located at the Kwame Nkrumah Memorial Park in Accra, currently houses one of the vehicles of Dr Nkrumah. Dr Nkrumah left behind, a Cadillac and a Rolls Royce.
The Rolls Royce is under the custody of State Protocol but the refurbished Cardillac is in the glass house.
When Vice President, Mr Kwesi Amissah-Arthur, paid a brief visit to the project site, Thursday morning, he described the project as a good one."
It shows that we are capable of doing the right thing if only we can wake ourselves up from our slumber.
I recently spent four unforgettable days around the Lake Bosomtwe, and I was moved to tears when I saw the wretched state the villagers around this awesomely beautiful nature's wonder live.
Marketing is not my forte, but several commercial ideas danced in my head as I watched this million-plus years old nature's marvel.
Were Bosomtwe to be located in a country where people know how to use their imaginations to make money, the whole Ashanti Region should get enough that it will no longer depend on any stipend from the central government.
Alas, even though we have a full-fledged ministry for tourism, the road leading to West Africa's premier lake remains unmotorable.
Let us hope that this article plus the pictures will spur our Tourism officials to wake up and strategise on how to make some good money from this potential gold mine.





by

Alayedotbiz, Blog, News, Polemics African lakes, Ashanti Region, Femi Akomoafe, ghana tourism, Lake Bosomtwe, Tourism in Ghana