Posted by By Akogun Akomolafe at 15 July, at 16 : 55 PM Print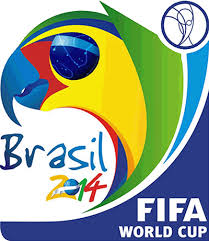 Ghana: Brazil Fiasco as a metaphor
Heavens know that we have use this column to lament the outrage we feel about how things are done in this blessed republic of ours.
We have chronicled the ills we perceived in the land, and we have (where possible) offer some suggestions on what we believe could be done to alleviate some of the problems we diagnosed.
But heaven forbids that the Powers That Be listen to us.
Of course, our arrogant officials believe that every criticism, however well-intentioned, is akin to sedition. They see every contrary suggestion as the handiwork of political opponents or, worse, enemy of state, or of progress. They are quick to anger and to resort to insults.
But, mindful of Mark Twain's admonition: "Do not argue with stupid people. They will drag you into the gutter and beat with you with experience," we shall remain focused and unmindful of the insult-hurlers.
If people disagree with what we write or posit contrary factual roofs to counter what they read, we can engage with them, but how do you argue with insults?
That is just by the way.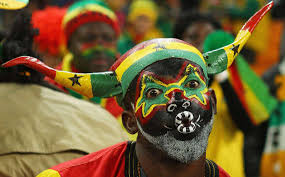 Which patriotic compatriot will not have his/her head roiling in sheer embarrassment by the show of shame our dear republic put up at the ongoing Football Fiesta in Brazil?
We have said, times without numbers, that what pains most is not that we are so far behind the rest of humanity, but that those that rule us seem blissfully unaware of how far behind we are.
That really pains and it is difficult to fathom. More so since many of these officials studied abroad. Almost all of them have travelled to foreign countries where they must have seen the incredible technical, technological, scientific, engineering and agricultural feat other human beings have registered.
On occasions, we have even published some pictures to show some of these marvels other people have created.
We have published a pictorial tour of the tiny North European country of the Netherlands, showing marvelous flower fields and incredible waterways.
The population of the Netherlands is around seventeen million versus our twenty-five million. But the 17 million Dutch have managed to join the league of the most technologically advanced countries in the world. They are self-sufficient in almost any engineering department. Although cramped into a tine patch of real estate, agriculture earn them about US$36 billion.
In contrast, we have not even entered the agrarian age, not to mention the industrial, not to talk of the information and communications age.
Our elite, spiritual and political, continue to tell us ungodly lies about a "Sky father" and his imaginary son who are coming to save us.
They don't tell us from what we needed salvation.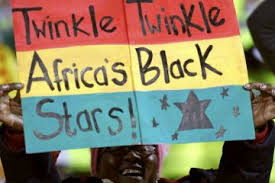 Our officials have stayed in countries where provision of electricity, gas and water are considered too basic that citizens no longer even think about them; they are just there.
They have been to countries where citizens have enough to eat and drink that they could employ their brains in creative efforts.
On unaccountable instances we have lamented how we in Africa continue to sentence our brains into exile and resort to supplicating to gods, to Chinese, to Americans, to Europeans, to Arabs for help.
Lamentably our lives continue to be governed by abject lack of planning, gross indiscipline, insane corruption, primitive acquisitiveness and ridiculous bigmanism.
Like the naked Emperor, we continue to dance silly while others laugh at us.
Let's consider the debacle in Brazil 2014.
How on earth did we end up becoming the butt of international joke by the stupidest display of ineptitude ever exhibited by a government?
Like seriously!
In this age and time, a President authorized the withdrawal of money from a bank, charter a plane to ferry US$3 million to striking football players in faraway Brazil.
This was at a time when the country faces a scarcity of one of our premier export, petroleum.
I almost died of embarrassment as I read the crude jokes the birthplace of the Osagyefo was subjected to on the social media, by our primitive way of effecting paymnets in this age of instantaneous wire transfer and things.
Meanwhile, the International Chartered Account of Ghana has since come out to say that the manner in which the money was sent breached sections of the country's law. Government is yet to counter the accusation.
And was it not just few weeks ago that the Bank of Ghana came of with statement that the cedis is the only authorized legal tender for business transaction in the country? How did the government become the wilful law-breaker?
The fundamental question that should agitate us is why a president should be dragged into issues that ought to be dealt with by his ministers.
The country is currently buffeted by myriads of very serious challenges. Yet, the president had to step in to solve a football problem?
But were it even to be legal, there are vast ethical and moral consideration that made the transaction totally unacceptable.
We can understand government efforts to create distraction at these times of terrible economic mess, but how do justify paying US$100,000 to football players when many workers are gnashing teeth for unpaid salaries?
How many years will it take a doctor or a full professor to earn that much?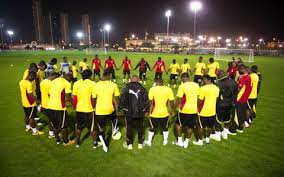 The Brazilian fiasco or debacle should not be viewed in isolation. It should be seen as clear reflection of the huge mess we have made of things in this country.
We have a country that is almost sixty (60) years old, very hugely blessed with enough mineral resources to make other people salivate like starved hyenas. Yet we cannot feed ourselves, we cannot generate enough electricity to power the few disarticulate industries we have in the country. Many of our people go through life without tasting pipe-borne water.
Despite all the bombasts of our rulers, we still lack the capacity to produce even bicycle spokes.
That, however, did not stop our officials from riding in the latest high-tech Four-wheel jeeps.
What do they care?
What exactly do our officials in Africa care as long as their personal comfort, and those of their families, are guaranteed?
They do not care.
Not only do they not care, but they are simply beyond irony. And they are also beyond shame, that thing that should inhibit human being from going into excesses.
That explains why African leaders can attire themselves in the most expensive designer clothes, drives around in the most expensive of cars and wave to hungry, starving, badly-clad citizens.
That is why presidents in our clime think nothing of owning or two or ten presidential jets while their nations lack a national airline.
That is the only explanation we have for the Chief of our police, the Inspector-General, to think nothing of driving citizens out of his way with siren and police outriders, rather than ensure that his men do the job they are paid to do – make sure our traffic flow smoothly.
That is why we have officials running abroad for medical checkups, rather than work assiduously to fix our hospitals.
That is the only reason we can adduce for Ministers and presidents sending their children to foreign schools abroad, or the International schools here, rather than make sure that our own schools are up to speed.
That explains why the President of the Ghana Football Association can travel with his wife and children in the Business Class of a plane, while his players are cramped in Economy Class.
What exactly was the man thinking?
Does he expect the players to be happy seeing him enjoying the luxuries with his family when they are the ones going to do the arduous job?
What exactly is wrong us in Ghana/Africa?
There is a saying that if you fail to prepare, you have prepared to fail.
Although I used to love the game, I am no longer into football. I remembered watching the Great Pele with the Fluminese Football Club at the Lagos National Stadium many years back. But since Big Money and Bigger FIFA took over, I have lost all respect for and all interest in football.
So, I only look on in amusement as I saw compatriot losing sleep over the World Cup.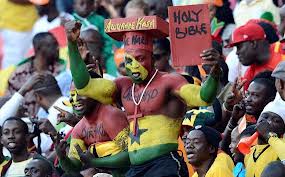 I felt absolutely nothing when the Black Stars lost out. I get worried only when I heard the amateurish and utterly shambolic ways officials went about organizing things.
The world cup is a quadrennial event. That means our officials have four (yes, 4) years to sort themselves out, and adequately prepare themselves for the big event.
But like the mindless little children that we are, we approached it in our lackadaisical manner and left everything to the last moment. Then in desperation, we started to scurry around like a chicken with its head cut off.
Any employer knows that he court serious trouble if he jokes with his workers salary. Our Football officials knew that players must be paid, they had all of four years to make all the arrangements, and ensure that the monies are banked in the players accounts, so that they can have total concentration in prosecuting their assignment.
This year fiasco is not the first time players have had issues with payment. So why did officials of the Ghana Football Association and its myriads of committees failed to do the right thing this time around?
Why was no lesson learned from previous debacles?
I refused to join those that blame players for lack of patriotism. How many of us that hypocritically condemn the players harbor any patriotic traits?
It is good and jolly to tell us about Greek Players donating their bonuses to the state or of Tunisian players donating theirs to the people of Occupied Gaza, but charity should begin at home. Good conduct should begin with people at the helm.
If our Ministers and officials of the GFA have demonstrated discernible sense of patriotism, players would have emulate them. But when players see their Ogas jostling for benefits for their families and concubines, it will be foolhardy to expect them to demonstrate patriotism.
I found the press conference the GFA boss addressed a big slap in the face of citizens.
In other climes, shame alone would have compelled the man have resigned for the huge embarrassment registered under his watch.
His endorsing the coach also leave a bad taste in the mouth and called into question his sense of judgment.
How coach a could absolved himself from such utter fiasco and blamed his players for indiscipline.
What was the man thinking? No shame?
He was given a mandate with a contract to select players train them and send them to represent the nation at a major tournament. For reasons that still remained obscured, the players rebelled and everything went awry in Brazil.
Should we not ask Mr. Coach who selected the undisciplined payers, who took them to Brazil?
No, this is Ghana where people do not understand how to accept responsibility. Things are blamed on devil, on government, on insubordination, or on tools or implements but never on personal short-coming.
If we accept Mr. Coach's fairy tale of insubordination, what guarantee do we have that it will not happen next time?
About the Author
Femi Akomolafe is a passionate Pan-Africanist. A columnist for the Accra-based Daily Dispatch newspaper and Correspondent for the New African magazine. Femi lives in both Europe and Africa, and writes regularly on Africa-related issues for various newspapers and magazines.
Femi was the producer of the FOCUS ON AFRICANS TV Interview programme for the MultiTV Station.
He is also the CEO of Alaye Dot Biz Limited Dot Biz, a Kasoa-based Multimedia organisation that specialises in Audio and Video Production. He loves to shoot and edit video documentaries.
His highly-acclaimed books ("Africa: Destroyed by the gods," "Africa: It shall be well," "18 African Fables & Moonlight Stories" and "Ghana: Basic Facts + More") are now available for sales at the following bookshops/offices:
Freedom Bookshop, near Apollo Theatre, Accra.
The Daily Dispatch Office, Labone – Accra
WEB Dubois Pan-African Centre, Accra
Ghana Writers Association office, PAWA House, Roman Ridge, Accra.
African Kitchen in Amsterdam Bijlmer
Where to buy them online:
On Lulu Books:
18 African Fables & Moonlight Stories https://goo.gl/Skohtn
Ghana: Basic Facts + More: https://goo.gl/73ni99
Africa: Destroyed by the gods: https://goo.gl/HHmFfr
Africa: It shall be well: https://goo.gl/KIMcIm
Africa: it shall be well
on Kindle books: https://www.createspace.com/4820404
on Amazon books: http://goo.gl/QeFxbl
on Lulu Books: https://goo.gl/SQeoKD
Africa: Destroyed by the gods
on Kindle books: https://www.createspace.com/4811974
on Amazon books: http://goo.gl/1z97ND
on Lulu Books: http://goo.gl/KIMcIm
My Lulu Books page: http://www.lulu.com/spotlight/FemiAkomolafe
Get free promotional materials here:
Africa: it shall be well: http://alaye.biz/africa-it-shall-be-well-introduction-in-pdf/
A FREE Chapter of 'Africa: It shall be well' could be downloaded here: http://alaye.biz/africa-it-shall-be-well-a-free-chapter/
Africa: Destroyed by the gods (How religiosity destroyed Africa) http://alaye.biz/africa-destroyed-by-the-gods-introduction/
A FREE Chapter of 'Africa: Destroyed by the gods' could be downloaded here: http://alaye.biz/africa-destroyed-by-the-gods-free-chapter/
Contact Femi:

Femi's Blog: www.alaye.biz/category/blog
Website: www.alaye.biz
Femi on Amazon https://www.amazon.com/author/femiakomolafe
Twitter: www.twitter.com/ekitiparapo
Facebook:https://www.facebook.com/alayeclearsound;
Gmail+: https://plus.google.com/112798710915807967908;
LinkedIn: www.linkedin.com/in/femiakomolafe
Email: fakomolafe@gmail.com
Kindly help me share the books' links with your friends and, grin, please purchase your copies.
Comradely,
Femi Akomolafe





by






by

Alayedotbiz, News, Polemics, Random Musings, Satire, Uncategorized femi akomolafe, fifa world world, ghana black star, ghana foorball, satires on football