Posted by By Akogun Akomolafe at 1 April, at 00 : 53 AM Print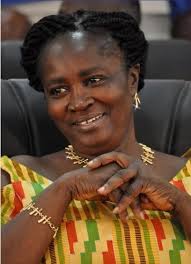 Warning: count(): Parameter must be an array or an object that implements Countable in /home/alaye/public_html/wp-content/themes/Video/single_blog.php on line 56

Ghana: Free Condom for SSS Students
The government has decided to distribute free condoms to every SSS student across the country, beginning next academic year.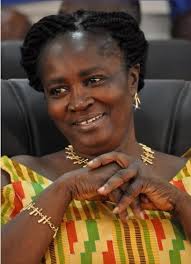 Announcing the good news at the Kasoa Girls Secondary School penultimate Friday, the Beautiful Minister for Education, Professor Naana Jane Opoku-Agyeman, said government has taken into consideration the problems SSS students face in enjoying one of the few joys still available in these harsh economic conditions.
The good-looking minister who, as usual, was decked in a gorgeous, winsome African design, with a headgear that could take the breath away from any virile male, said government has obtained sufficient fund from a Japanese grant to begin implementation at the next academic year.
The large number of students that filled the school's auditorium danced with joy as the charming, elegant and ultra-beautiful Minister for education made the announcement.
Speaking, as usual, in impeccable English with perfect diction that would have made a member of the British Upper Class proud, her exquisite dimples aglow and her white, gapped sparkling teeth releasing enough wattage to light a sizable town, the beautiful Minister said that the government has decided to rise up to the occasion of meeting every desire of the nation's students.
She proclaimed: "This is the beginning of the good tidings the government planned to release to our students."
One of the students, a joyous Miss Henrietta Amoah, could not hide her happiness. With tears of joys streaming down her pimpled face, she gushed, ungrammatically: "I am much appreciated to the government of Excellency Mohammed. I have always hasing problems with my subjects like Mathematicals, Home Economics and, oh, what is the name of the other one? But now with the power of the Mighty Jesus and the free condom, I may pass my examination."
Another student, Ahmed Tanko, agreed that the Minister's announcement was good news indeed. Listen to him: "Insha Allah, when Allah proclaim something, nobody can change it. We go pass all our exams, kai. Free condom is good thing, kai! E de be k3k3"
A sociologist at the University of Ghana, Dr. Freda Amissah, lauded the government, but argued that it was discriminatory to limit it to SSS students. She opined: "Do they want to tell us that it is only SSS students that engage in sex? Every student in the country must be covered, from kindergarten to university; we cannot have our own government discriminating against our students. Constitutionally-speaking, the government of Ghana cannot discriminate, period. We have to consider it from that perspective."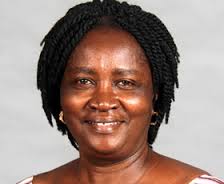 An Accra legal luminary also lauded the policy, but he is not sure the policy falls under the ambit of existing legislation. "I admit that I am not into constitutional laws; my purview is Criminal Law. So, I have to consult with my learned friends with expertise in that field. But, over-all, it was a good move by governmnet. It means that we can concentrate on the Fried Rice and the units as the government has kindly remove condom money from our worries. I am talking of the men that do such things."
However, the Publicity Secretary of the leading opposition party, New Patriotic Part (NPP), faulted the free condom policy.
Speaking at his party's headquarters immediately after the Minister's speech, Mr. Dan Akomea called the move "a cheap political stunt."
Elaborating, Mr. Akomea said: "We must be careful about any promise from this government, since it is noted as one that does not keep its promises. How can we trust a government that cannot pay for children's feeding to buy them condom? How can we be sure that it's going to be good condoms and not some inferior Chinese bugga-bugga, which will put our children in harm's way? The move in itself is quite laudable, but where is the money going to come from, as it was not captured in this year's budget."
In a robust rebuttal, the government Chief Scribe, Mr. John Appiah, denied any political machination behind the new government policy. "It is sad when people cannot consider any policy issue without tainting it with political machinations. Giving free condoms to students was not a party decision. It was one made by the Cabinet, based on recommendations from the sector minister. I meant the ultra-beautiful Professor."
When contacted, Ghana's leading pollster, Mr. Ben Ephson, who is also the Managing Editor of the Daily Dispatch, believe the policy is a deft move by government. "Statistically speaking, it was an adroit move. And from the perspective of a pollster, it is one that will surely take the shine out of the glow of recent moves by the opposition. You see, government needs to do something to pamper the populace at this particular period of economic hardship. Students constitute the largest floating block of voters – they have no party affiliation. So, they must be assiduously courted. Although it is too early to say, but we can say for sure the move will redound to the advantage of the government in the next election. You see, those students who are to enjoy the free-condom policy now will become first time voters in two years. And you can bet that they will remember these types of things when they want to vote. The fact that the sector minister is extra-ordinarily beautiful will also count for something."
For his part, Senior Journalist, Mr. Kwesi Pratt, opined that the move was a total distraction and unnecessary. "Socialistically speaking, and based on sound Nkrumahistic principles of sound anti-imperialist fundamentals, government should be more concerned with closing all the leakages in the system and have a comprehensive, holistic developmental strategies for the nation. I don't see how distributing free condoms to student will help our nation to develop. It could in fact be attempt by the so-called Donor community, agents of neo-colonialism, to open for us a Pandora Box. We should be careful."
Another Senior Journalist, Mr. Kweku Baako, opined. "You see, these are the type of cheap propaganda that will not take this country anywhere. From my files, I talk here of compilations I have here from 1952, there is nothing to show or suggest that cheap gestures like this win elections."
The leader of the GCPP, Mr. Aggudey applauded the policy but faulted its lack of local content. "My brother, how can Ghana develop when we have to go and spend our money to buy and import common condom to give to our students? We should begin by domesticating the production of condom, then we can give them away free to any category of people we choose. That is the only way to develop our economy."
For Mr Kwaku Bediako, a leading Sport Commentator, the policy was long overdue. He said: It is good that government has finally decided to implement a free-condom policy. We shall soon begin to see giant improvements in every sphere of performance in sport in the country."
Madam Sylvia Boateng, a Graphic Designer at one of the nation's leading newspapers, was joyous: "I am very grateful to government for this policy. With the help of Jesus Christ, we hope that they shall successfully implement it."
Her husband, John, nodded vigorously: "It is good," he deadpanned.
The youthful Deputy-Minister for Education, Mr. Okedzeto Ablakwa denied any symbology in the date chosen for the announcement. "It is a mere co-incidence that the date falls on April 1st. We are a serious government, we don't deal in April Fool."
About the Author
Femi Akomolafe is a passionate Pan-Africanist. A columnist for the Accra-based Daily Dispatch newspaper and Correspondent for the New African magazine. Femi lives in both Europe and Africa, and writes regularly on Africa-related issues for various newspapers and magazines.
Femi was the producer of the FOCUS ON AFRICANS TV Interview programme for the MultiTV Station.
He is also the CEO of Alaye Dot Biz Limited Dot Biz, a Kasoa-based Multimedia organisation that specialises in Audio and Video Production. He loves to shoot and edit video documentaries.
His highly-acclaimed books ("Africa: Destroyed by the gods," "Africa: It shall be well," "18 African Fables & Moonlight Stories" and "Ghana: Basic Facts + More") are now available for sales at the following bookshops/offices:
Freedom Bookshop, near Apollo Theatre, Accra.
The Daily Dispatch Office, Labone – Accra
WEB Dubois Pan-African Centre, Accra
Ghana Writers Association office, PAWA House, Roman Ridge, Accra.
African Kitchen in Amsterdam Bijlmer
Where to buy them online:
On Lulu Books:
18 African Fables & Moonlight Stories https://goo.gl/Skohtn
Ghana: Basic Facts + More: https://goo.gl/73ni99
Africa: Destroyed by the gods: https://goo.gl/HHmFfr
Africa: It shall be well: https://goo.gl/KIMcIm
Africa: it shall be well
on Kindle books: https://www.createspace.com/4820404
on Amazon books: http://goo.gl/QeFxbl
on Lulu Books: https://goo.gl/SQeoKD
Africa: Destroyed by the gods
on Kindle books: https://www.createspace.com/4811974
on Amazon books: http://goo.gl/1z97ND
on Lulu Books: http://goo.gl/KIMcIm
My Lulu Books page: http://www.lulu.com/spotlight/FemiAkomolafe
Get free promotional materials here:
Africa: it shall be well: http://alaye.biz/africa-it-shall-be-well-introduction-in-pdf/
A FREE Chapter of 'Africa: It shall be well' could be downloaded here: http://alaye.biz/africa-it-shall-be-well-a-free-chapter/
Africa: Destroyed by the gods (How religiosity destroyed Africa) http://alaye.biz/africa-destroyed-by-the-gods-introduction/
A FREE Chapter of 'Africa: Destroyed by the gods' could be downloaded here: http://alaye.biz/africa-destroyed-by-the-gods-free-chapter/
Contact Femi:

Femi's Blog: www.alaye.biz/category/blog
Website: www.alaye.biz
Femi on Amazon https://www.amazon.com/author/femiakomolafe
Twitter: www.twitter.com/ekitiparapo
Facebook:https://www.facebook.com/alayeclearsound;
Gmail+: https://plus.google.com/112798710915807967908;
LinkedIn: www.linkedin.com/in/femiakomolafe
Email: fakomolafe@gmail.com
Kindly help me share the books' links with your friends and, grin, please purchase your copies.
Comradely,
Femi Akomolafe




by

Alayedotbiz, Blog, Satire april fool joke, femi akomolafe, femi akomolafe's satire, ghana news, ghana politics, minister opoku-agyemang