Posted by By Akogun Akomolafe at 23 September, at 14 : 31 PM Print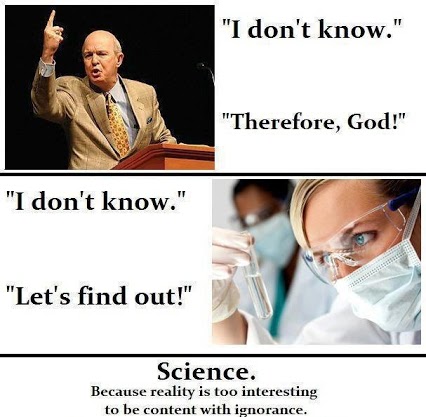 My Books on Amazon

1. Africa: it shall be well: https://tinyurl.com/sn64ocd

2. Africa: Destroyed by the gods: https://tinyurl.com/vglfk7w

3. 18 African Fables & Moonlight Stories: https://tinyurl.com/s7qrp4p

Try and get your copy. And, please, help me share the links.

Kind regards,

Femi Akomolafe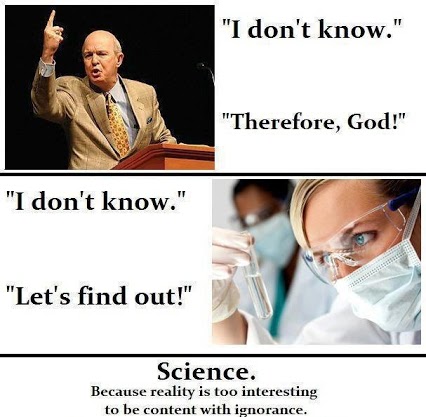 "The Bible is a book written by ignorance – at the instigation of fear."
"The ministers, who preached at these revivals, were in earnest. They were zealous and sincere. They were not philosophers. To them, science was the name of a vague dread – a dangerous enemy. They did not know much, but they believed a great deal. What man, who ever thinks, can believe that blood can appease God? And yet, our entire system of religion is based upon that belief. The Jews pacified Jehovah with the blood of animals, and according to the Christian system, the blood of Jesus softened the heart of God a little and rendered possible the salvation of a fortunate few. It is hard to conceive how the human mind can give assent to such terrible ideas, or how any sane man can read the Bible and still believe in the doctrine of inspiration."
"The inspiration of the Bible depends upon the ignorance of the gentleman who reads it." –
"Christianity has such a contemptible opinion of human nature that it does not believe a man can tell the truth unless frightened by a belief in God. No lower opinion of the human race has ever been expressed."
"I cannot see why we should expect an infinite God to do better in another world than he does in this."
"On every hand there seems to be designed to defeat design. If God created man – if he is the father of us all, why did he make the criminals, the insane, the deformed and idiotic? Should the mother, who clasps to her breast an idiot child, thank God?"
"If there is a God who will damn his children forever, I would rather go to hell than to go to heaven and keep the society of such an infamous tyrant. I make my choice now. I despise that doctrine. It has covered the cheeks of this world with tears. It has polluted the hearts of children, and poisoned the imaginations of men…. What right have you, sir, Mr. Clergyman, you, minister of the gospel to stand at the portals of the tomb, at the vestibule of eternity, and fill the future with horror and with fear? I do not believe this doctrine, neither do you. If you did, you could not sleep one moment. Any man who believes it, and has within his breast a decent, throbbing heart, will go insane. A man who believes that doctrine and does not go insane has the heart of a snake and the conscience of a hyena."
"Strange but true: those who have loved God most have loved men least." – Robert Green Ingersoll.
We remain grateful to the readers who write to offer constructive criticism of our articles: Absurdities in the Bible and Atrocities in the Bible
It certainly gladdens the heart to know that many other people feel like we do on the subject of the Christian religion and its holy book, the Bible.
We thank especially those that send us materials that greatly added to our knowledge.
One reader appreciatively sent me a long list of the contradictions found in the Bible; I thank the sender and remain grateful.
To those that wrote to malign and insult, when we had the time we gave as good as we got.
What we refused to do, however, and will never do, is to get distracted and get in a gutter with people will little to do with their time but lie in gutter and sling mud.
First, we do not know why mere mortals believe that their god is so powerless to depend on their feeble defense.
Second, we made no claim to oracular knowledge; all that we advocate are:
i. Human beings should use their brains to think;
ii. The Christian Bible contain far too many absurdities, far too many errors, far too much violence and atrocities and contradictions that it never should be attributed to an intelligent being, much less a god;
iii. That we cannot hope to mold honest and upright citizens, whilst we continue to use the Christian Bible with its numerous lies and indecencies as a book of moral instruction at our schools. This is what we advocated in: Stop teaching the Christian Bible to School Children
iv. A belief in any doctrine should not become so entrenched in our minds that we continue to adhere to them even when presented with new overwhelming facts and evidence to the contrary.
We remain convinced that no honest human being, with any level of education, can take and read the Christian Bible and declare it the inerrant work of a god.
We also do not believe that we should tell bare-faced lies and preach absurd doctrines in the name of any god. We also believe that the Christian Bible is not a book to be used to instruct little children on ethics and morality.
In the aforementioned articles, we listed some of the numerous absurdities and atrocities to be found in the pages of the book the Christian attributed to their god.
In this piece, we dwell a little on some of the indecencies in the book the Christians claim was written by their god, and which continue to be used to teach moral education in our schools.
Once again, we begin by offering a definition of the terms we use:
Honesty: Moral uprightness: the quality, condition, or characteristic of being fair, truthful, and morally upright. (Truth: Something factual: the thing that corresponds to fact or reality.)
Indecency: Offensiveness: offensiveness according to accepted standards, especially in sexual matters.
Genesis 20:12 "Besides, she really is my sister, the daughter of my father though not of my mother; and she became my wife."
Do the Christians wish to tell us that their god sanctioned incest or that indecency belongs in a holy book?
Genesis 19:4-8: "But before they lay down, the men of the city, even the men of Sodom, compassed the house round, both old and young, all the people from every quarter: And they called unto Lot, and said unto him, Where are the men which came into thee this night? Bring them out unto us, that we may know them. And Lot went out at the door unto them, and shut the door after him, And said, I pray you, brethren, do not so wickedly. Behold now, I have two daughters which have not known man; let me, I pray you, bring them out unto you, and do ye to them as is good in your eyes: only unto these men do nothing; for therefore came they under the shadow of my roof."
Are we expected to use Lot as an exemplary Father figure?
Genesis 19:30-38: "And Lot went up out of Zoar, and dwelt in the mountain, and his two daughters with him; for he feared to dwell in Zoar: and he dwelt in a cave, he and his two daughters. And the firstborn said unto the younger, Our father is old, and there is not a man in the earth to come in unto us after the manner of all the earth: Come, let us make our father drink wine, and we will lie with him, that we may preserve seed of our father. And they made their father drink wine that night: and the firstborn went in, and lay with her father, and he perceived not when she lay down, nor when she arose. And it came to pass on the morrow, that the firstborn said unto the younger, Behold, I lay yesternight with my father: let us make him drink wine this night also; and go thou in, and lie with him, that we may preserve seed of our father. And they made their father drink wine that night also: and the younger arose, and lay with him, and he perceived not when she lay down, nor when she arose. Thus were both the daughters of Lot with child by their father. And the first born bare a son and called his name Moab: the same is the father of the Moabites unto this day. And the younger, she also bare a son, and called his name Benammi: the same is the father of the children of Ammon unto this day."
I honestly do not know how any decent human being can rationalize this utterly despicable act!
Genesis 39:7-19: "And after a while, his master's wife took notice of Joseph and said, "Come to bed with me!" But he refused. "With me in charge," he told her, "my master does not concern himself with anything in the house; everything he owns he has entrusted to my care. No one is greater in this house than I am. My master has withheld nothing from me except you because you are his wife. How then could I do such a wicked thing and sin against God?" And though she spoke to Joseph day after day, he refused to go to bed with her or even be with her. One day he went into the house to attend to his duties, and none of the household servants was inside. She caught him by his cloak and said, "Come to bed with me!" But he left his cloak in her hand and ran out of the house. When she saw that he had left his cloak in her hand and had run out of the house, she called her household servants. "Look," she said to them, "this Hebrew has been brought to us to make sport of us! He came in here to sleep with me, but I screamed. When he heard me scream for help, he left his cloak beside me and ran out of the house." She kept his cloak beside her until his master came home. Then she told him this story: "That Hebrew slave you brought us came to me to make sport of me. But as soon as I screamed for help, he left his cloak beside me and ran out of the house."
Exodus 4:24-26: "At a lodging place on the way, the LORD met Moses and was about to kill him. But Zipporah took a flint knife, cut off her son's foreskin and touched Moses' feet with it. "Surely you are a bridegroom of blood to me," she said. So the LORD let him alone.
Pray, why must we believe that this happened in order to get to paradise?
Malachi 2:3: "Behold, I will corrupt your seed, and spread dung upon your faces, even the dung of your solemn feasts; and one shall take you away with it."
What moral instruction does this teach?
Judges 3:7-16:13: "The Israelites did evil in the eyes of the LORD; they forgot the LORD their God and served the Baals and the Asherahs. The anger of the LORD burned against Israel so that he sold them into the hands of Cushan-Rishathaim king of Aram Naharaim, to whom the Israelites were subject for eight years. But when they cried out to the LORD, he raised up for them a deliverer, Othniel son of Kenaz, Caleb's younger brother, who saved them. The Spirit of the LORD came on him so that he became Israel's judge and went to war."
Again the Israelites cried out to the LORD, and he gave them a deliverer—Ehud, a left-handed man, the son of Gera the Benjamite. The Israelites sent him with a tribute to Eglon king of Moab. Now Ehud had made a double-edged sword about a cubit long, which he strapped to his right thigh under his clothing. He presented the tribute to Eglon king of Moab, who was a very fat man. After Ehud had presented the tribute, he sent on their way those who had carried it. But on reaching the stone images near Gilgal he himself went back to Eglon and said, "Your Majesty, I have a secret message for you."
The king said to his attendants, "Leave us!" And they all left.
Ehud then approached him while he was sitting alone in the upper room of his palace and said, "I have a message from God for you." As the king rose from his seat, Ehud reached with his left hand, drew the sword from his right thigh and plunged it into the king's belly. Even the handle sank in after the blade, and his bowels discharged. Ehud did not pull the sword out, and the fat closed in over it. Then Ehud went out to the porch; he shut the doors of the upper room behind him and locked them.
After he had gone, the servants came and found the doors of the upper room locked. They said, "He must be relieving himself in the inner room of the palace." They waited to the point of embarrassment, but when he did not open the doors of the room, they took a key and unlocked them. There they saw their lord fallen to the floor, dead.
While they waited, Ehud got away. He passed by the stone images and escaped to Seirah. When he arrived there, he blew a trumpet in the hill country of Ephraim, and the Israelites went down with him from the hills, with him leading them.
"Follow me," he ordered, "for the LORD has given Moab, your enemy, into your hands." So they followed him down and took possession of the fords of the Jordan that led to Moab; they allowed no one to cross over. At that time they struck down about ten thousand Moabites, all vigorous and strong; not one escaped. That day Moab was made subject to Israel, and the land had peace for eighty years.
"After Ehud came Shamgar son of Anath, who struck down six hundred Philistines with an oxgoad. He too saved Israel."
Hmmm. What moral lessons are we supposed to learn from these passages?
2 Kings 4:16-17: "So the LORD was very angry with Israel and removed them from his presence. Only the tribe of Judah was left, and even Judah did not keep the commands of the LORD their God. They followed the practices Israel had introduced. Therefore the LORD rejected all the people of Israel; he afflicted them and gave them into the hands of plunderers until he thrust them from his presence. When he tore Israel away from the house of David, they made Jeroboam son of Nebat their king. Jeroboam enticed Israel away from following the LORD and caused them to commit a great sin. The Israelites persisted in all the sins of Jeroboam and did not turn away from them until the LORD removed them from his presence, as he had warned through all his servants the prophets. So the people of Israel were taken from their homeland into exile in Assyria, and they are still there."
1 Samuel 18:25-27: "And Saul said, Thus shall ye say to David, The king desireth not any dowry, but a hundred foreskins of the Philistines, to be avenged of the king's enemies. But Saul thought to make David fall by the hand of the Philistines. And when his servants told David these words, it pleased David well to be the king's son in law: and the days were not expired. Wherefore David arose and went, he and his men, and slew of the Philistines two hundred men; and David brought their foreskins, and they gave them in full tale to the king, that he might be the king's son in law. And Saul gave him Michal his daughter to wife."
Why should this cruel act pleases a god so much so that he will command it to be written in his holy book?
2 Samuel 13:1-14: "And it came to pass after this, that Absalom the son of David had a fair sister, whose name was Tamar; and Amnon the son of David loved her. And Amnon was so vexed, that he fell sick for his sister Tamar; for she was a virgin, and Amnon thought it hard for him to do anything to her. But Amnon had a friend, whose name was Jonadab, the son of Shimeah David's brother: and Jonadab was a very subtle man. And he said unto him, Why art thou, being the king's son, lean from day to day? Wilt thou not tell me? And Amnon said unto him, I love Tamar, my brother Absalom's sister. And Jonadab said unto him, Lay thee down on thy bed, and make thyself sick: and when thy father cometh to see thee, say unto him, I pray thee, let my sister Tamar come, and give me meat, and dress the meat in my sight, that I may see it, and eat it at her hand. So Amnon lay down, and made himself sick: and when the king was come to see him, Amnon said unto the king, I pray thee, let Tamar my sister come, and make me a couple of cakes in my sight, that I may eat at her hand. Then David sent home to Tamar, saying, Go now to thy brother Amnon's house, and dress him meat. So Tamar went to her brother Amnon's house, and he was laid down. And she took flour, and kneaded it, and made cakes in his sight, and did bake the cakes. And she took a pan, and poured them out before him, but he refused to eat. And Amnon said, Have out all men from me. And they went out every man from him. And Amnon said unto Tamar, Bring the meat into the chamber, that I may eat of thine hand. And Tamar took the cakes which she had made, and brought them into the chamber to Amnon her brother. And when she had brought them unto him to eat, he took hold of her, and said unto her, Come lie with me, my sister. And she answered him, Nay, my brother, do not force me; for no such thing ought to be done in Israel: do not thou this folly. And I, whither shall I cause my shame to go? And as for thee, thou shalt be as one of the fools in Israel. Now therefore, I pray thee, speak unto the king; for he will not withhold me from thee. Howbeit he would not hearken unto her voice: but, being stronger than she, forced her, and lay with her."
This would qualify as rape in any decent and civilized society, yet the Christians tell us that their god commanded it to be written in its Holy Book?
We shall next deal with some of the contradictions in the Christian Bible.
Femi Akomolafe
Femi Akomolafe, a passionate Pan-Africanist, was one of the PCs Pioneers and ran a Computer Consultancy firm in Amsterdam, the Netherlands for several years, where he also set up the first African Bulletin Board System (BBS), the precursor to the Internet. He also established the first Black Newspaper, The African, in the country.
Femi has been very active in the Pan African Movement since the early 1990s.
A columnist for ModernGhana and a Correspondent for the London-based New African magazine, Femi lives in both Europe and Africa and writes regularly on Africa-related issues for various newspapers and magazines.
Femi was the producer of the FOCUS ON AFRICANS TV Interview programme for the MultiTV Station.
He is also the Man and Machine Coordinator at Alaye Dot Biz Limited, a Kasoa-based Multimedia organization that specializes in Audio and Video Production. He loves to shoot and edit video documentaries.
He is currently engaged in vegetable farming.
His highly-acclaimed books ("Africa: Destroyed by the gods," "Africa: It shall be well," "18 African Fables & Moonlight Stories" and "Ghana: Basic Facts + More") are available for sales at the following bookshops/offices:
Freedom Bookshop, near Apollo Theatre, Accra.

WEB Dubois Pan-African Centre, Accra

Ghana Writers Association office, PAWA House, Roman Ridge, Accra.
Where to buy them online:
On Lulu Books:
18 African Fables & Moonlight Stories https://goo.gl/Skohtn
Ghana: Basic Facts + More: https://goo.gl/73ni99
Africa: Destroyed by the gods: https://goo.gl/HHmFfr
Africa: It shall be well: https://goo.gl/KIMcIm
Africa: it shall be well
on Kindle books: https://www.createspace.com/4820404
on Amazon books: http://goo.gl/QeFxbl
on Lulu Books: https://goo.gl/SQeoKD
Africa: Destroyed by the gods
on Kindle books: https://www.createspace.com/4811974
18 African Fables & Short Stories: https://goo.gl/s9tWAf
on Amazon books: http://goo.gl/1z97ND
on Lulu Books: http://goo.gl/KIMcIm
My Lulu Books page: http://www.lulu.com/spotlight/FemiAkomolafe
Get free promotional materials here:
Africa: it shall be well:

http://alaye.biz/africa-it-shall-be-well-introduction-in-pdf/
A FREE Chapter of 'Africa: It shall be well' can be downloaded here: http://alaye.biz/africa-it-shall-be-well-a-free-chapter/
Africa: Destroyed by the gods

(How religiosity destroyed Africa)

http://alaye.biz/africa-destroyed-by-the-gods-introduction/
A FREE Chapter of 'Africa: Destroyed by the gods' can be downloaded here: http://alaye.biz/africa-destroyed-by-the-gods-free-chapter/
Contact Femi:

Femi's Blog: www.alaye.biz/category/blog
Website: www.alaye.biz
Femi on Amazon https://www.amazon.com/author/femiakomolafe
Femi Akomolafe's Lulu Books page: http://www.lulu.com/spotlight/FemiAkomolafe
Twitter: www.twitter.com/ekitiparapo
Facebook:https://www.facebook.com/Femi Alaye;
Gmail+: https://plus.google.com/112798710915807967908;
LinkedIn: www.linkedin.com/in/femiakomolafe;
YouTube Channel: https://www.youtube.com/user/fakomolafe
Email: fakomolafe@gmail.com
Profile on New African magazine: http://newafricanmagazine.com/tag/femi-akomolafe/
Kindly help me share the books' links with your friends and, grin, please purchase your copies.
Comradely,
Femi Akomolafe
[paypal_donation]





by

Alayedotbiz, Blog, Polemics african atheists, african free-thinkers, african spirituality, agnostics, articles by Femi Akomolafe, atheism, Books by Femi Akomolafe, femi akomolafe, Femi Akomolafe books, indecencies in the bible