Posted by By Akogun Akomolafe at 20 March, at 15 : 56 PM Print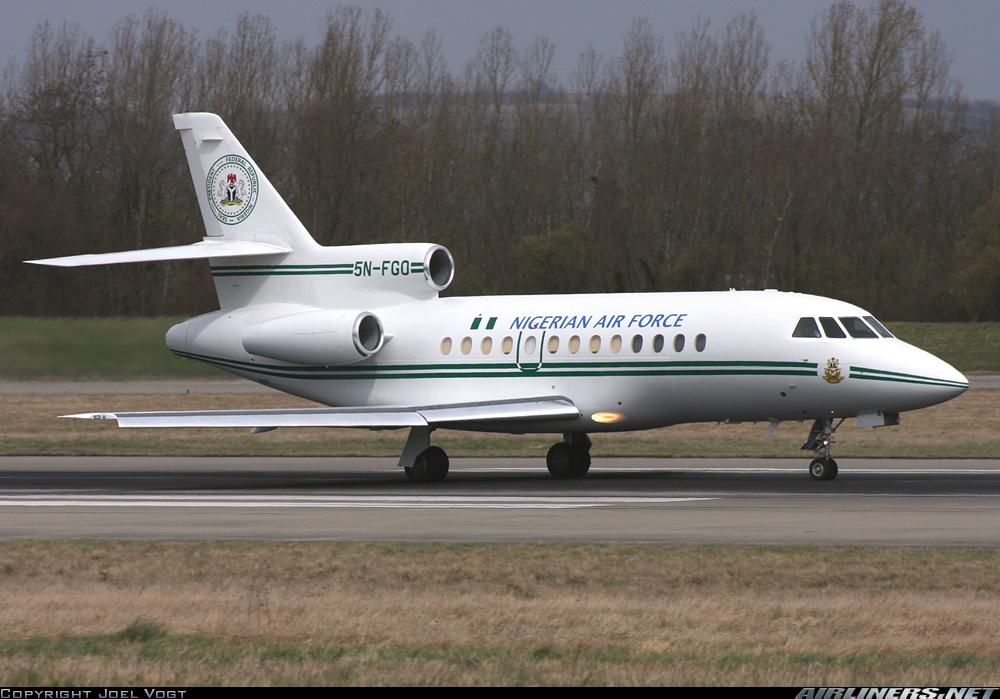 "All I can I say is that we have been overwhelmed into insensitivity by sheer excess. I have studied very carefully those figures and I have had to take a couple of aspirins after every paragraph, after every figure to ask and pinch myself; are we really living in the real world? Or whether this is some kind of fantasy world which is projected onto the pages of newspapers.
These are not figures plucked out in thin air. We have listened very carefully, the sources of these figures have been cited, the reaction of House of Representatives have been noted, but we have not heard any of these figures disputed by the relevant instruments of government.
One can no longer use the words like disdain and contempt, we have moved beyond that. We are being treated, not even like first or second class or third class citizens, when we are brushed in this way, we are being dehumanized." – Wole Soyinka
The former head of the Economic and Financial Crime Commission (EFCC), one of the anti-corruption agencies the Nigerian government set up to tackle the pervasive corruption in the land, Madam Farida Waziri, was so astounded by the enormity of the problem she confronted, that she advocated that people aspiring to public office should first take a mental sanity test to determine the state of their mental aptitude.
The poor woman was just too flabbergasted by the insane propensity of Nigerian officials to loot the commonwealth.
Nigerian public officials (they are certainly not civil and definitely not a servant) are unquestionably among the most pampered public workers on earth.
A World Bank report says that fully 80% of Nigeria's budget is used to run the machinery of government.
The Governor of the Central Bank of Nigeria, Lamido, put the figures at 70% and urged the government to prune the bloated civil service.
Prince Lamido lamented that it is unconscionable for less than one percent of the population to consume so much of the nation's resources.
The government's response was to swiftly shot down Lamido's laudable suggestion.
That they already consume so much of their nation's wealth, however, hasn't dampened the enthusiasm of these officials to loot the treasury at will.
A recent report by Gallup Poll certified Nigeria as the second most corrupt nation – the country has consistently earned the first or second position.
Nigerians are no longer inflamed by reports of corruption in high and low places; it has simply become a way of life.
A culture of corruption has descended on the country, and it has deepened into levels that simply leave citizens reeling with incredulity.
With an abundant mineral wealth under its grounds, Nigeria still, paradoxically, ranks as the 13th poorest nation on earth, according to the United Nations.
In terms of all the indices known to developmental statisticians, the nation performs abysmally low.
The cost of living is, literally and figuratively, killing the people. Many of them go through life without knowing what pipe-borne water taste like. The road networks are poor and rail lines are antediluvian. In the 1970s, the national airline, Nigeria Airways, had a fleet of thirty plus aircraft; today it's moribund. Nigeria's hospitals are more like slaughterhouses than modern health care centers – Nigerians with the means routinely go abroad for medical assistance for the most basic of ailments. The country's educational infrastructures are in very dire conditions, so much so that rich Nigerians send their wards to schools in neighboring Ghana, while the seriously rich ones dispatch them to schools in the Western world.
What Nigerians know is that their country continues to pump two million or so barrels of oil every day.
Even at the relatively low price of US$100 a barrel, the income from crude oil alone is no chicken change.
What Nigerians also know is that their leaders annually perform the rituals of announcing budgets where truly fantastic figures are allocated to road building, schools, hospitals etc, etc.
Successive Nigerian governments claimed to have pumped billions of dollars into the electricity sector (the regime of Obasanjo II said it spent over US$10bn), but the money appeared to have disappeared into money heavens as Nigerians still rely on generators.
Nigerians were not amused when the Minister of State for Power, Hajiya Zainab Kuchi, recently told South African investors that evil spirit was behind Nigeria's darkness preventing the country from taking her pride of place in the comity of Nations.
Speaking to members of the African National Congress (ANC), the South African Ruling Party, which led a team of investors to her office in Abuja, the minister, without any hint of irony, said, "We must resolve to jointly exorcize the evil spirit behind this darkness and allow this nation to take its pride of peace in the comity of Nations." http://allafrica.com/stories/201211280271.html
It is difficult to imagine a country where leaders are more totally disconnected from the people they rule than Nigeria.
Amidst the general impoverishment in the land, Nigeria elite continues to allocate vast chunks of the nation's resources for their well-being.
Whilst Nigerians groan under severe economic hardship, the government recently announced a budget that includes N2bn for the construction of the official residence of Vice President Namadi Sambo.
Also, N300m was earmarked for the designing and construction of the residences of the President of the Senate and his deputy; the Speaker of the House of Representative and his deputy.
One billion Naira was earmarked for food allocation at the presidency. There were also mouth-watering figures for the servicing of generators and other services at the Presidential Villa
The government also announced that N2.2 billion has been approved by the Federal Executive Council to build a Banquet Hall at the Aso Rock, the presidential palace. The new banquet hall would have a capacity to seat 150 guests at once.
Minister of the Federal Capital Territory, Senator Bala Muhammed, defended the approval and said that the council approved the project because smaller countries had befitting banquet halls in their seats of power.
As though to emphasize their utter disdain for the citizens, the government recently announced that four billion Naira will be used to build a house for the president's wife.
Meanwhile, the most important road in the country, the Lagos-Ibadan road is in a dilapidated state.
Many Nigerians greeted the announcement with utter dismay. They saw the big irony in a president that claimed to have gone bare-footed to school and one that needed stupendous amount for feeding and also a banquet hall.
The national publicity secretary of the Action Congress of Nigeria, CAN, Alhaji Lai Mohammed, spoke for many Nigerians when he said the government has beaten its own record in extravagance.
"It is interesting that a Minister of the Federal Republic of Nigeria is comparing the country with 'smaller countries' when it comes to justifying a project that will only benefit a few elite. Does the Minister know that the citizens of the so-called smaller countries enjoy uninterrupted electricity supply? Does he know that the citizens of those countries don't have to queue up endlessly for petrol and kerosene; that they don't have to depend on Okada for transportation; and that they have no road as terrible as Lagos-Ibadan expressway?
"In any case, nothing can justify the decision to spend such a huge amount of money on a Banquet Hall in a country where many go to bed hungry most nights, where youth unemployment is at a high 46.5% and where projects that could make Nigeria to achieve the MDGs, less than three years to the target date, are almost non-existent."
So in Nigeria, we have a country of some one hundred and fifty million people ruled by an unconscionable, otiose elite which cannot distinguish between their private accounts and the national treasury.
What is worrisome is that the elite continues to live like there's not going to be a day of reckoning!
Amidst the general impoverishment in the land, the corrupt but well-connected elite continue to live lifestyles that would make Arabian monarchs die of envy.
Nigerians continue to see are their leaders jet off to Switzerland, Bahamas, Britain, Lichtenstein and others 'save havens' where treasury looters, especially from poor countries, are assured of, what else, safe havens for their stolen plunder.
And the Nigerian elite now do their jetting in their private jets.
The latest craze in Nigeria today is the acquisition by the super-rich of private jets.
Some years ago, 1975 to be precise, a Nigerian wrote a novel called, My Mercedes Is Bigger Than Yours.
It was a parody of the then penchant of Nigerians to announce their wealth and status by buying the biggest Mercedes Benz cars money can buy.
For Nigerians in those days, Mercedes (simply called Benz in Nigeria) cars were the ultimate driving machine and they represent the best announcement of status symbol.
The acquisition of a Mercedes Benz car loudly announces that the owner has 'arrived;' that he has become a 'Big Boy,' as they say in Nigeria.
Even in those days, Benz passes Benz – another Nigerian slang.
Whilst Nigerians with chicken change make do with Mercedes 200 and such like in which, heaven forbids, a seriously rich Nigerian would not like to be found dead!
Super rich Nigerians tool around town in sleek Mercedes 500SL – which was then the ultimate in very loud ostentatiousness.
Unlike in the Western world, where crafty banksters and financial wizards brandishing all and every form of degrees from 'reputable' Ivy League universities have created things like 'financing,' 'deferred payment,' 'collateralized loan,' and such likes to enable paupers to live like Saudi royals and postpone the day of financial reckoning, Nigeria still largely operates a cash-and-carry economy.
In layman's terms, it means that you exchange your raw cash for the goods you purchased.
So, to have enough physical CASH to pay for a Mercedes 500SL is 'no joking matter,' as they say in Nigeria.
That was thirty-something years ago and, like in most things in life, Nigerians have made gigantic leaps forward.
Fast-speed to 2012 and welcome to the era of private jets.
Never mind that the global economy is in serious meltdown – the likes of which no one alive can remember. Never mind that the electricity company in Nigeria cannot supply more than three to four hours of electricity daily. Never mind that the sector minister believes that evil spirits are responsible for the power shortages in the country. Never mind that Nigeria's industries operate at between 30-40% of installed capacities. Never mind that millions of Nigerians are unemployed (80% of Nigerian university graduates are, according to the Nigerian Minister of Education, unemployable). Never mind that thousands of Nigerians queue up at western embassies to go and gamble for non-existing jobs in the west.
Never mind…
As usual, Nigerians penchants for overdoing things have spread into the realm of the private jets.
"MONEY talks. In Nigeria, it actually shouts. Especially in the lives and lifestyles of those who have it in abundance. While the economic crisis takes its toll on Nigerians, the taste of Nigerian rich men for luxury is anything but waning.
While the stock market is down and people's savings have been wiped out, a few Nigerians are still living life to the fullest, flying around in private jets.
Money, indeed talks. While it has said goodbye to mostly poor Nigerians, it is screaming "watch me do wonders" in the pockets of a few." – The Guardian, Monday, 16 March 2009
Nigerian money-bags (Nigerian parlance for the super-rich) are snapping up private and corporate jets in huge numbers never seen in a long, long time.
The Nigerian government leads the way in the depraved ostentatious display of plane-power.
The government of President Goodluck Jonathan reportedly spends an estimated N9.08bn annually on the Presidential Air Fleet (PAF).
With a total of 10 aircraft, PAF has the third largest fleet of aircraft in the country after private airlines ARIK AIR (23) and Aerocontractors Airlines which has a total of 14 aircraft.
Whilst the Queen of England and the British Prime Minister often go on British Airways chartered flights for long trips, the Nigerian PAF fleet includes two Falcon 7X jets, two Falcon 900 jets, Gulfstream 550, one Boeing 737 BBJ (Nigerian Air Force 001 or Eagle One), and Gulfstream IVSP.
The rest includes one Gulfstream V, Cessna Citation 2 aircraft and Hawker Siddley 125-800 jet.
The ten aircraft was estimated to have cost $390.5m (N60.53bn).
Nigeria happens to be one of few countries of the world with a large PAF. Rich Nigerians also respond accordingly.
A Nigerian aviation expert was quoted in the Nigerian press as saying that: "In the last one year, the number of private jets bought by Nigerians has more than doubled. Nowhere in Africa, not even in South Africa is there the number of private jets as we have now available. Overflying the Nigerian airspace today are some of the best and, of course, most expensive private jets these companies have on offer."
In the last few years alone, according to Nigerian press reports, rich Nigerians have snapped five Hawker 900 XP (from the Hawker Beechcraft Corporation), described as a luxurious wonder in the air. Each plane reportedly cost $14.9 million. Five Hawker 800 XP planes each of which goes for $13 million have also been bought by Nigerians. Nigerians also reportedly owned two Hawker 4000 with the princely price tag of $21 million each. One of the two Nigerians on the Forbes list of richest people, Aliko Dangote is reported to own a Challenger Global Express with the list price of $58 million. The second Nigerian on the Forbes list, Femi Otedola, was said to have purchased a Challenger Global 5000. One Nigerian, Dr. Kashim is said to own two aircraft, including a Hawker 600 and a Learjet. Another one, young Mike Adenuga of the telecommunication giant, Globalcom, has placed an order for a Falcon 7X which goes for $49.5 million. Adenuga already owns a Challenger 604.
Before you started getting the wrong ideas that it is only the Captains of Industries that are buying jets in Nigeria, religious leaders have also joined the rat race in procuring the most lavish jets money can buy.
Jesus was, apparently, not addressing Nigeria's so-called 'men of God' when he admonished that: "It is easier for a camel to go through the eye of a needle than for a rich man to enter the kingdom of God." – Mark 10:25.
In Nigeria, Church leaders like David Oyedepo of Living Faith Church, and Enoch Adeboye of the Redeemed Christian Church of God have also joined the jet age. Their rank was recently swelled when it was announced that another Pastorpreneur, Ayo Oritsejafor, has got a birthday gift of a Bombardier jet!
Nigerian religious leaders apparently failed to read Jesus injunction: "No servant can serve two masters: for either he will hate the one, and love the other; or else he will hold to the one, and despise the other. Ye cannot serve God and mammon." (Luke 16:12-14).
About the Author
Femi Akomolafe is a passionate Pan-Africanist. A columnist for the Accra-based Daily Dispatch newspaper and Correspondent for the New African magazine. Femi lives in both Europe and Africa and writes regularly on Africa-related issues for various newspapers and magazines.
Femi was the producer of the FOCUS ON AFRICANS TV Interview programme for the MultiTV Station.
He is also the CEO of Alaye Dot Biz Limited Dot Biz, a Kasoa-based Multimedia organisation that specialises in Audio and Video Production. He loves to shoot and edit video documentaries.
His highly-acclaimed books ("Africa: Destroyed by the gods," "Africa: It shall be well," "18 African Fables & Moonlight Stories" and "Ghana: Basic Facts + More") are now available for sales at the following bookshops/offices:
Freedom Bookshop, near Apollo Theatre, Accra.
The Daily Dispatch Office, Labone – Accra
WEB Dubois Pan-African Centre, Accra
Ghana Writers Association office, PAWA House, Roman Ridge, Accra.
African Kitchen in Amsterdam Bijlmer
Where to buy them online:
On Lulu Books:
18 African Fables & Moonlight Stories https://goo.gl/Skohtn
Ghana: Basic Facts + More: https://goo.gl/73ni99
Africa: Destroyed by the gods: https://goo.gl/HHmFfr
Africa: It shall be well: https://goo.gl/KIMcIm
Africa: it shall be well
on Kindle books: https://www.createspace.com/4820404
on Amazon books: http://goo.gl/QeFxbl
on Lulu Books: https://goo.gl/SQeoKD
Africa: Destroyed by the gods
on Kindle books: https://www.createspace.com/4811974
on Amazon books: http://goo.gl/1z97ND
on Lulu Books: http://goo.gl/KIMcIm
My Lulu Books page: http://www.lulu.com/spotlight/FemiAkomolafe
Get free promotional materials here:
Africa: it shall be well: http://alaye.biz/africa-it-shall-be-well-introduction-in-pdf/
A FREE Chapter of 'Africa: It shall be well' could be downloaded here: http://alaye.biz/africa-it-shall-be-well-a-free-chapter/
Africa: Destroyed by the gods (How religiosity destroyed Africa) http://alaye.biz/africa-destroyed-by-the-gods-introduction/
A FREE Chapter of 'Africa: Destroyed by the gods' could be downloaded here: http://alaye.biz/africa-destroyed-by-the-gods-free-chapter/
Contact Femi:

Femi's Blog: www.alaye.biz/category/blog
Website: www.alaye.biz
Femi on Amazon https://www.amazon.com/author/femiakomolafe
Twitter: www.twitter.com/ekitiparapo
Facebook:https://www.facebook.com/alayeclearsound;
Gmail+: https://plus.google.com/112798710915807967908;
LinkedIn: www.linkedin.com/in/femiakomolafe
Email: fakomolafe@gmail.com
Kindly help me share the books' links with your friends and, grin, please purchase your copies.
Comradely,
Femi Akomolafe





by

Blog, Polemics articles by Femi Akomolafe, Books by Femi Akomolafe, femi akomolafe, Femi Akomolafe books, Nigeria: The Plane Truth