Posted by By Akogun Akomolafe at 31 August, at 14 : 31 PM Print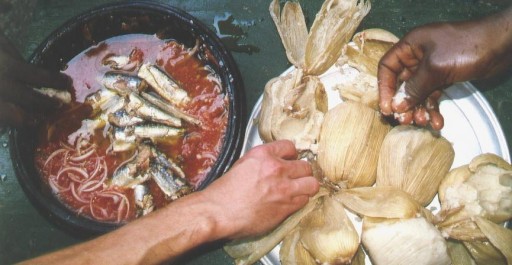 (a satire)
Femi Akomolafe
I was debugging a heavy-duty program when Kossi Gbade came in. I haven't seen him in a very long time and his abject appearance distressed me.
A time there was when Kossi and I see quite a lot of one another – it seems like ages ago now.
How could life have tumbled so badly for him? Things are also very hard in the computer business today. Every job not only has to be fought for tenaciously, but it has to be finished and delivered right on time and payments take forever and a half.
I asked Kossi to excuse me.
He sat down awhile, sporting a maimed look. "I just thought you could get me a white man." He blurted out.
Has my friend gone gaga? I regarded him anew. That tattered raiment, my gawd! He looked so unkempt that I started doubting his sanity. And those shoes, from which trash-land did he rescued them?
"What did you say?" I shifted my gaze from the computer screen to look at his sad, humbled face.
"I need a white man." He repeated with the same tired tone and injured expression.
Debugging is now totally out of the question. "Is it not too early?" I asked him.
I quit the debugger, logged off from the network and switched off my machine to give Kossi my undivided attention.
"Too early for what?" Kossi wanted to know.
"Too early for you to be drunk." I said, looking at his pathetic face.
His face was anguished. "Do I look drunk to you?" He asked, shaking his head. 'Anyway, it is not your fault. Is it not you Yorubas that say, 'Ti iya nla ba gbeni sanle, kekere a ma gun ori eni?' – 'If a great calamity befalls you, tiny indignities will be piling atop it.' Kossi had lived in Ibadan, and he speaks faultless Yoruba.
"I didn't mean to insult you. But it is before eleven in the morning and here you are asking me for a white man. I didn't know that you've become a homosexual."
Kossi bared his teeth in a very weak, forced smile. "Me, homosexual?" he cried in an injured tone. "Allah k'aye." Kossi also speaks Hausa.
He then proceeds to tell me, once-again, the story of his calamitous life. Since graduating five years ago, Kossi has not succeeded in getting a regular job. He'd majored in Sociology, a subject not particularly in high demand in Ghana. The few employers willing to consider his application demanded practical experience. How does he get experience if they were not prepared to take their chances on him? A year or so ago, the new swan-song is 'computer literacy.' How does he get computer literacy if he cannot afford to pay for computer education? Things got so desperate that he decided to end it all by taking his life. He called his family together and gave them what amounted to ultimatum – they should help him, otherwise… He gave them a week to make up their mind. Their benevolent African hearts were moved. Meetings were called. Journeys were made. Friends were beseeched. Churches and mosques were solicited. What had to be sold was sold, what had to be borrowed was borrowed. The family raised twenty million cedis (the old one, silly) and gave it to Ebusuapanyin, the family head.
The old man called Kossi, and after much prayer and supplications to ancestors, he handed the money over. The family wished him to buy a taxi, get a wife, settle down and start to raise a family. Kossi was profuse in his thanks. Instead of buying a taxi, he'd other desires. Europe beckoned him. He got a passport and had it 'genuinely' visaed by one of the 'Travel Consultants.' in Accra. Europe here I come! He was caught and sent back from the Schiphol airport in Amsterdam. He had the marks to show where the Dutch police maltreated him. Going back to the family is totally out of the question. He has, since then, been depending on the generosity of friends.
"Now do you know why I need a white man?"
"Now I don't know why you need a white man. Do you intend to kill one to atone for your maltreatment by the Dutch police, or are you going to use one for Sakawa?"
He smiled another falsie. "Wrong on both counts. You know that as a born-again, I do no such things."
"But your being born again did not dissuade you from running to Europe under false pretenses."
"Do you have to rub it in, every time? Anyway, that's not what brought me here?"
"What then do you need a white man for?"
He forced himself to smile another of his rueful smiles. "I need one to act as a Kenkey Consultant."
My friend must be getting delirious, indeed. Does hunger and deprivations lead to insanity? "Kenkey Consultant!" I repeated.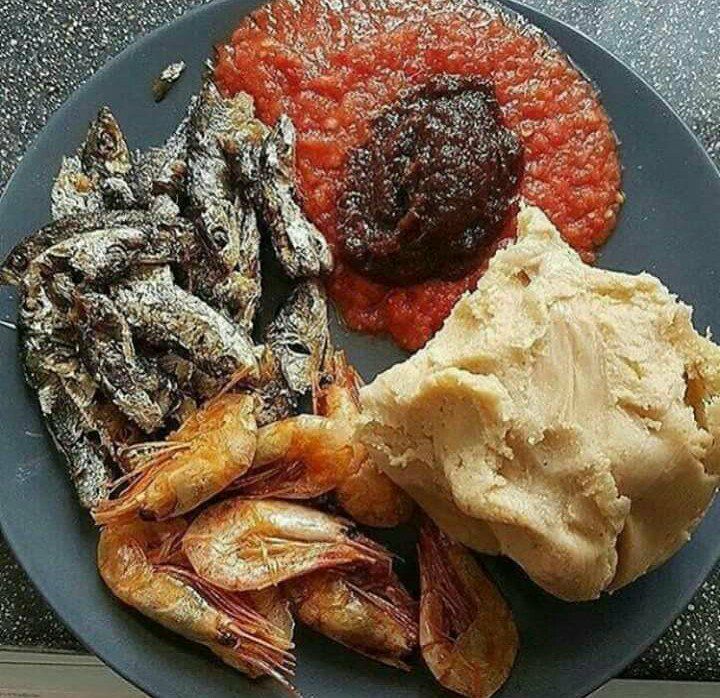 He scanned my face warily. "What's wrong with that?" He demanded in a not very friendly tone.
"Why do you imagine that the rest of humanity enjoy your country's unsavory sole contribution to international cuisine? Kenkey is not the name of a food, but of stomach indigestion. Kenkey is a gastronomic disaster. Why do you think a white man would like to be a consultant? What does a white man know about Kenkey."
"Your malevolent put-downs of our food are really uncalled for. There are worse foods in your country. Anyhow, we're digressing. I am not here to argue for or against Kenkey. I only need a white man to act as Consultant in a neat deal I'm trying to put together. As to your question of what a white man knows about Kenkey, that depends largely on your point of view. 'Consultant' has become the new buzzword in town now. Streets- cleaners call themselves 'Highway-Consultants,' the last time I heard you, you've promoted yourself from a common programmer to a 'Software Consultant.' That's not my biggest problem, though. I need a white man. That's why I came to you." He then proceeds to open his tattered jacket and produce a manila file. He leafed through, took out some sheets of papers, and handed them over to me.
I read the well laid-out sheets of papers. It was a Feasibility Survey grandiloquently titled, 'KENKEY: SOCIO-CULTURAL MEDICO IMPACTION, NUTRITIONAL & SUBSISTENCE NOURISHMENT IN AN AFRICAN TRIBAL\SUB-URBAN SETTING. A CLINICAL SURVEY AMONG THE GA\ADAMGBE PEOPLE OF GHANA, 2018. PROFESSOR VAN DER MERWE. I leafed through some of the sheets, but not much of the medical terms used made any sense to me.
"Who's Professor Van der Merwe?"
"That's the name of the white man you're going to supply me." Kossi beamed. The first time he showed a positive emotion since he came in.
"Supply you! You're nuts. Don't you realise that what you're doing borders on the criminal?"
"Don't give me any lecture on morality, OK." Kossi warned with appropriate countenance. "Anyhow, we've to rule out the British, Americans, Australians, New Zealand and Canadians."
"What do they have in common?"
"They speak English, that is it."
"Since when has the speaking of English becomes a crime?"
"Since when I started my research, that's when. Anyhow, I should be doing the questioning if you intend to help me. I think I shouldn't lump Canadians together, A French-speaking Canadian will do just fine. Actually, I'd like a South African, a Dutch, or an Austrian. But you really would have my day if you can get me a European from the Eastern part of the continent, especially those with names that consist entirely of consonants, dashes and commas. If you notice, all the nationalities I mentioned make guttural sounds when they speak any language, even, and especially their own."
I felt deflated. "Kossi, you're not making sense to me." I really felt sorry for my friend.
"I told you," he retorted exultantly. "I have got me a neat deal lined up. All that remains now is to get a white man to act as the front. That's where Kenkey consultancy comes in. The rest is easy, leave it to me. I will soon be making it big and that will end my imposing myself at your dining table all the time. I got my shame too, you know."
"Tell me the details." I implored him.
Kossi smiled benevolently at my request. "You and I know that the average Ghanaman admire nothing more than a human being with a white skin. You saw how our people embarrassed us by mobbing a white visitor as Jesus Christ. A white man can get away with what will cost you and me a long stretch of jail-term. You know that, don't you? Bring a Whiteman to any office in Ghana, doors will mysteriously open. The discourteous and arrogant bureaucrat will inexplicably be found on his seat, his normal fascist countenance replaced by a face wreathed in smiles. Your files will materialised with magical ease. You and I know that all these things happen. Even our musicians can no longer release a video without giving some European junkie a prominent role. Femi, no matter the level of the Ghanaman education, he starts to vibrate as soon as a Whiteman shows his face. Our women are even worse, as soon as they see a white person, a foolish smile start dancing on their beautiful faces. What can you do in Ghana today without a Whiteman standing behind you? Where do you turn in Ghana today without you stepping on a white foot, tell me?
"What I intend doing is to take advantage of the situation and, in the process, rescue myself from my present financial challenges. Give me a Whiteman any day, I will make money, plenty money, I assure you. It is simple. Your man must speak English so badly and with enough guttural tone to ensure that when he announces his name, it will sound like Van der Merwe, get it? I will take him to a top hotel; let him spend enough days in Ghana to be able to pronounce Kenkey. I will then chauffeur him in a high-tech limousine to the ministry. Don't worry; I get the financial side of things well taken care off. We get to see the Minister. Your whiteman will mutter some inanities – making sure to mention Kenkey now and then. The minister is too impressed to be seen with a Whiteman that he doesn't care about what the Whiteman tells him. Your man must make sure that he gets a cheque signed for this survey we're going to carry out on the nutritional values of Kenkey. There's nothing criminal about it, everyone is doing it. The NGOs are fleecing Ghana, ditto World Bank, IMF and the other 'DONORS' organization. They send you 'experts' you don't need or requested. They then borrow you the money to pay them and saddle you with the debt. Look at our recently concluded Voters Registration exercise. The only people that made money from it were a bunch of clever Yankees. A full quarter of the money budgeted was what they got to pay for their unwanted stay in Ghana. Why are we so stupid? Don't you think that it's time we also get into some of the actions?"
"Tactically brilliant. A strategic triumph." I lied. I only wanted Kossi to take his pie-in-the-sky idea away and let me get on with my debugging.
"How soon can you get me a white man."
"As soon like yesterday."
"Thanks, Femi. I knew that I could count on you. I will never forget this." He cried and enveloped me in a bear hug.
About the Author
Femi Akomolafe is a passionate Pan-Africanist. A columnist for the Accra-based Daily Dispatch newspaper and ModernGhana, and Correspondent for the New African magazine, Femi lives in both Europe and Africa and writes regularly on Africa-related issues for various newspapers and magazines.
Femi was the producer of the FOCUS ON AFRICANS TV Interview programme for the MultiTV Station.
He is also the Man and Machine Coordinator at Alaye Dot Biz Limited, a Kasoa-based Multimedia organization that specializes in Audio and Video Production. He loves to shoot and edit video documentaries.
His highly-acclaimed books ("Africa: Destroyed by the gods," "Africa: It shall be well," "18 African Fables & Moonlight Stories" and "Ghana: Basic Facts + More") are available for sales at the following bookshops/offices:
Freedom Bookshop, near Apollo Theatre, Accra.
WEB Dubois Pan-African Centre, Accra
Ghana Writers Association office, PAWA House, Roman Ridge, Accra.
Afia Beach Hotel, Accra
Where to buy them online:
On Lulu Books:
18 African Fables & Moonlight Stories https://goo.gl/Skohtn
Ghana: Basic Facts + More: https://goo.gl/73ni99
Africa: Destroyed by the gods: https://goo.gl/HHmFfr
Africa: It shall be well: https://goo.gl/KIMcIm
Africa: it shall be well
on Kindle books: https://www.createspace.com/4820404
on Amazon books: http://goo.gl/QeFxbl
on Lulu Books: https://goo.gl/SQeoKD
Africa: Destroyed by the gods
on Kindle books: https://www.createspace.com/4811974
18 African Fables & Short Stories: https://goo.gl/s9tWAf
on Amazon books: http://goo.gl/1z97ND
on Lulu Books: http://goo.gl/KIMcIm
 My Lulu Books page: http://www.lulu.com/spotlight/FemiAkomolafe
Get free promotional materials here:
Africa: it shall be well: http://alaye.biz/africa-it-shall-be-well-introduction-in-pdf/
A FREE Chapter of 'Africa: It shall be well' can be downloaded here: http://alaye.biz/africa-it-shall-be-well-a-free-chapter/
Africa: Destroyed by the gods (How religiosity destroyed Africa) http://alaye.biz/africa-destroyed-by-the-gods-introduction/
A FREE Chapter of 'Africa: Destroyed by the gods' can be downloaded here: http://alaye.biz/africa-destroyed-by-the-gods-free-chapter/
Femi's Blog: www.alaye.biz/category/blog
Website: www.alaye.biz
Femi on Amazon https://www.amazon.com/author/femiakomolafe
Femi Akomolafe's Lulu Books page: http://www.lulu.com/spotlight/FemiAkomolafe
Twitter: www.twitter.com/ekitiparapo
Facebook: https://www.facebook.com/FemiAlaye
Gmail+: https://plus.google.com/112798710915807967908;
LinkedIn: www.linkedin.com/in/femiakomolafe;
YouTube Channel: https://www.youtube.com/user/fakomolafe
Email: fakomolafe@gmail.com
Profile on New African magazine: http://newafricanmagazine.com/tag/femi-akomolafe/





by

Blog articles by Femi Akomolafe, femi akomolafe, Femi Akomolafe books, Femi Akomolafe writings, Femi Akomolafe's satires, Kenkey Consultants